The easiest way to send emails
Unisender email marketing platform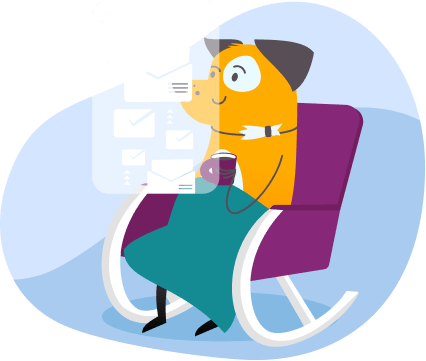 Send stunning emails.
Get new subscribers.
Share relevant content and attract new leads.
An email campaign in less than 15 minutes
Send it and track the results
Come up with a catchy subject line, choose your contacts, and click Send. Watch your metrics grow in a detailed analytics report.
Detailed statistics
Make data-driven decisions.
Key metrics
Deliverability
Opens
Clicks
Unsubscribes
Spam complaints
Aggregated reports
Figure out which emails performed better and why.
Click map
See where your subscribers click the most.
Geolocation statistics
Find out where your subscribers are
Google analytics integration
Track sales from campaigns. You only need 1 click to set it up.
Welcome and Onboarding
New contacts are the most active. Nurture them with special deals and exclusive content in an onboarding series of messages.
Special Events
No need to check your calendar to send happy birthday messages to each customer. Automation is here to help.
Subscribers reactivation
A part of your contacts will naturally become less active. Find them and win them back with an email series.
Relevant content
Preparing for a special deal announcement or managing an online course? Asking to leave a review or getting ready for a new product launch? Plan your content ahead in a series of emails for these occasions to save time.
Abandoned carts and views
70% of users leave without completing their purchase. Send them timely reminders to turn visitors into buyers.
100+ free templates
Choose one of our goal-oriented HTML templates. Each template is responsive and performs great both on desktop or mobile devices.
Choose a template
You can access templates when you start creating an email.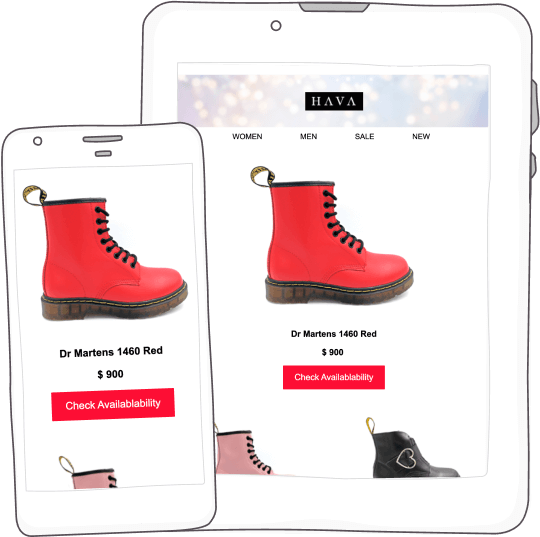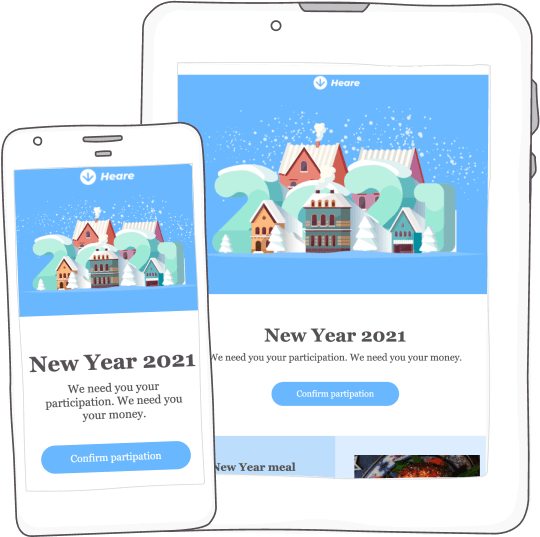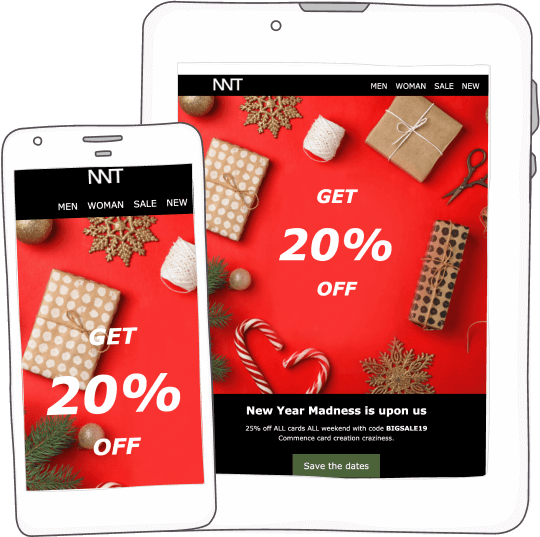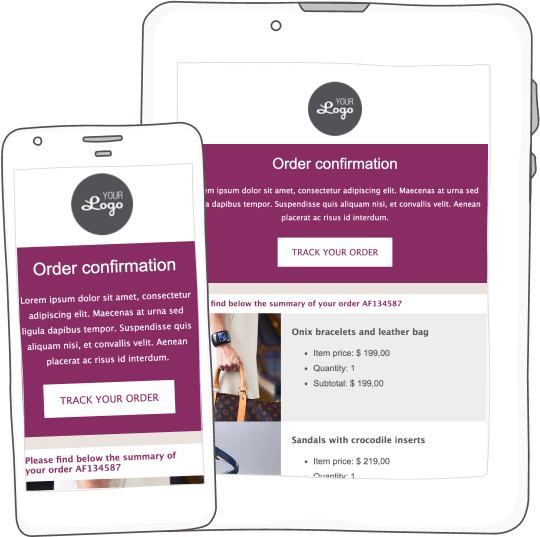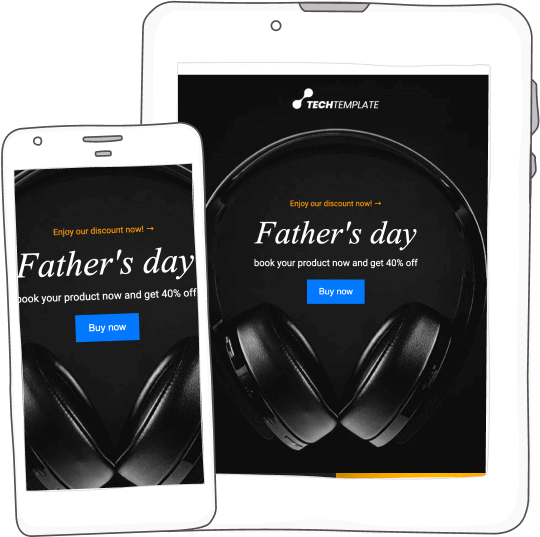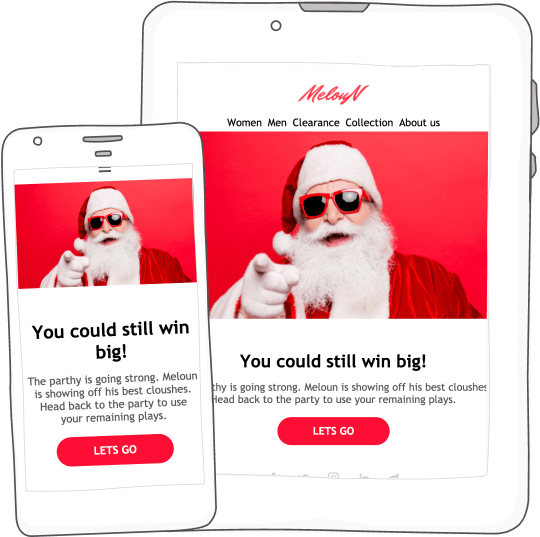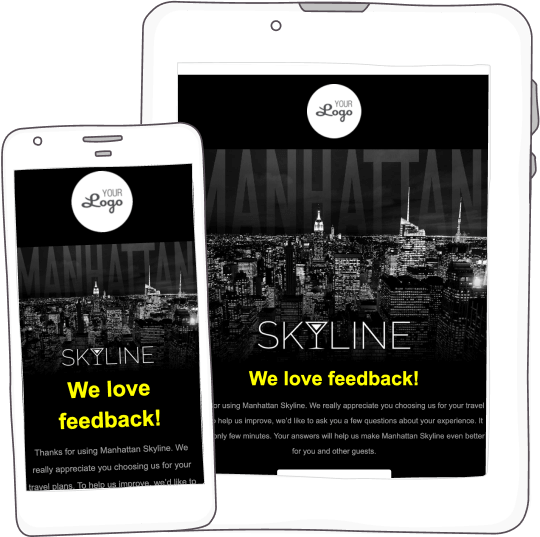 Ready-to-use integrations
14 integration possibilities
Integrate your email marketing with social media, CMS, and CRM.
Direct Facebook Lead Ads integration
Collect emails without leaving Facebook. New contacts will be automatically added to your list. No Zapier account needed.
API integrations
Connect Unisender to any service you like to use via API.
Take a test drive of Unisender email builder
Build an email in just a few minutes. No HTML/coding skills needed.
Let's go
Email quality check to avoid spam folders
Perform like a Pro from the start
Unisender will check your email before you send it, identify the weak points, and recommend how to fix them. As a result, your message won't land in spam and grow in quality. This feature is available in the Standard pricing plan.
Why Unisender?
Advanced features
Signup forms, А/В testing, segmentation. personalization, automation, and many more.
24/7 support
Get help from our around-the-clock customer support team via chat, email, and phone, even if you are on a free plan.
Data protection
Unisender complies with GDPR and Consumer Protection Laws. 10+ years of experience. 700,000+ clients. 800+ million emails sent every month.
Try it
Create an email in less than 15 minutes.
700 000 companies chose to do email marketing with us






Alexandra Solodkaya Email marketer at Black Star.

I've been in email marketing for 7 years and have worked with 5 different ESPs so far. I had a great experience with Unisender and chose to go for it for 3 of my projects.
It's easy to use, has a very intuitive email builder, clear analytics, and 24/7 access to support.
I've been with Unisender since 2015. They've grown and implemented a lot since then. It has become so much easier to work with templates, analyze, and automate campaigns.

Alexandra Kulagina Email marketer at Rostelecom.

We've been with Unisender for 2 years. We used to send workflows manually and then we decided to automate the process and set up a communication management system via API.
We implemented it fast and it turned out to be very intuitive and user-friendly. Thanks to the tech support team!
We've compared Unisender to other email service providers and found out it has the most extensive analytics possibilities, it's the easiest to use, and it has more cool features than others.

Andrew Kanayev Email specialist at FavBet.
We've been using Unisender for 6 years. As for me, it provides the best value for money compared to other ESPs. It works fast, has a well-developed API, great automation tools, and is very reliable.
We used to send everything manually and then we realized we need to automate things to win back the customers. Later on, we went even further and connected our CRM to Unisender via API. Now we do all the segmentation on our side, while the templates are stored with Unisender.

Ekaterina Plutalova Study center specialist at Interfax.
We've been using Unisender for mass emails since 2016 and never had any issues.
it has a user-friendly interface and an easy-to-use email builder, even for total beginners. It's also a great value for money. We've automated some processes and improved our campaigns in terms of design and open rate. We enjoy its convenient analytics tools and flexible pricing.
The support team is doing a great job! I have always been able to get the answer to any of my questions.

Roman Letunov Senior specialist at MBM.RU.

We've been with Unisender for about a year and are happy with all the tools and features it provides. But there's more to it…
Not only does Unisender constantly implement new changes and updates, but it also communicates in detail on how to approach them in a smart way. They even offer to try a beta-version!
When we were sending triggered emails, we were approached with a request to try more advanced automation and were given access to its beta-version.

Dennis Tsurikov Head of Partnerships at Smarleads.

We've been with Unisender for 3 years. It's been a great journey so far, they are very professional.
Whatever issue we had, they solved and met our expectations 100%. I wish all our partners would be the same!

Alexey Marchenko CEO at Marchenko Marketing.

We made 15k $ in 1,5 months for one of our customers by integrating social media and email. We also made more than 160k $ for another customer.
Unisender is easy to use, their tech support is doing a great job. As their partners, we appreciate how open they are to new ideas.
New in Unisender blog
Expert advice on email marketing, backed by research and 10+ years of experience.
FAQ
⏲

How to launch an email campaign fast?
In Unisender you only need 15 minutes to do it.
Import your contacts.
Create an email in the email builder (start from scratch or use a template).
Come up with a subject line and choose the send time.
Click Send.
In 1-2 days check statistics to assess your performance.
💰

How much does it cost to send mass emails?
It depends on your list size and the sending frequency. Check our pricing plans to choose the one that fits you best.
Sending bulk email campaigns in Unisender is free for up to 1500 emails and 100 contacts.
🗳

How to build a list of contacts?
You can only send mass emails to those who gave their consent for this.
Good results are only possible with a quality list. There are many ways to collect emails from those who are interested in your brand. For example, you can do it with a sign-up form on your website or on social media. You can also offer something valuable in exchange for an email. Read our Foolproof Guide to Email List Building for more detailed insights on growing your list.
✨

Can I make a professional email myself?
You don't need to be a designer to create stunning emails. Use one of the ready-made templates or build from scratch. Drag and drop text, buttons, images, and menu, customize them to fit your brand. The best thing? 500k+ stock images are integrated with the Unisender email builder, so you don't have to look for them separately.
✉

What do I start with?
You will need a corporate email address, it's a requirement of all the email providers. If you don't have it, we'll help you get one.
If you already have a corporate email, sign up with Unisender and choose a pricing plan. Then import your list, create an email and choose the send time. All set to go!
✔

How do I choose an email service provider?
Carefully read all the information on the website of an ESP: does it provide the features you need? Pay special attention to deliverability, integrations, and support, check the reviews.
Take a test drive: get a free subscription and send a test email. If it felt easy to use and everything was clear, it might be a good choice for you.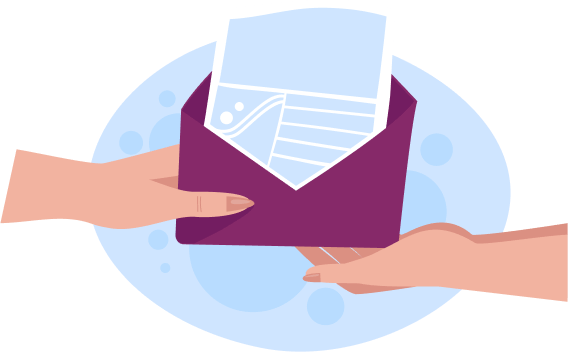 Create an email campaign in no time
Try it for free
Get started