In your personal account, navigate to Contacts — Your lists.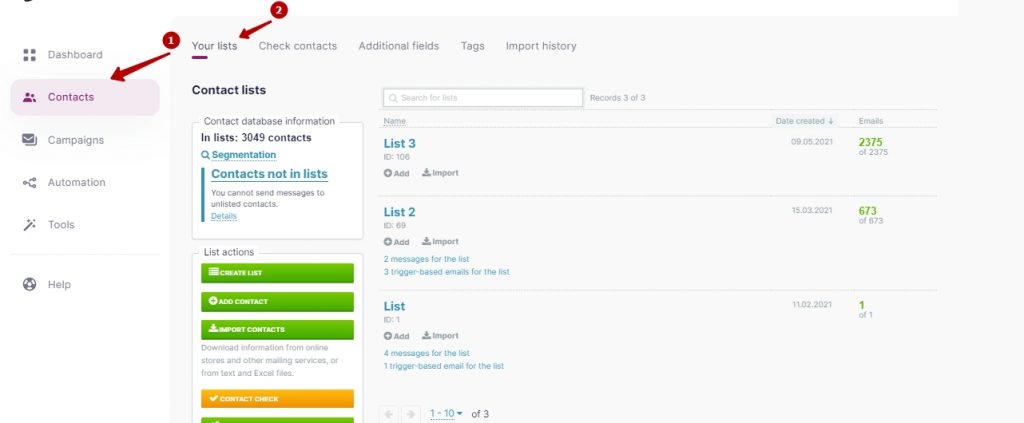 Choose the contact list you want to work with. In the left pane, click Add Contact.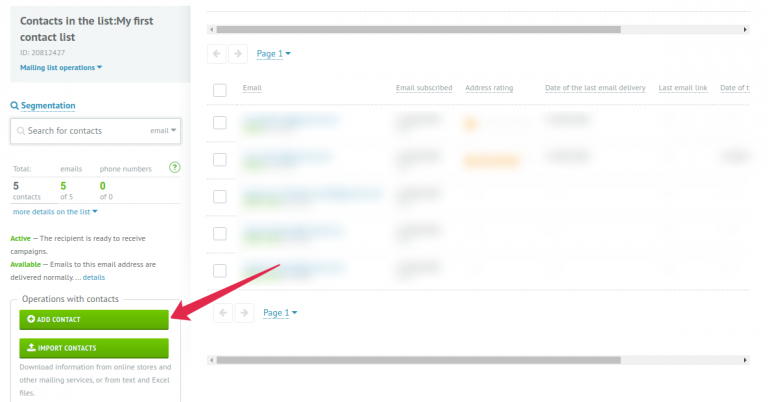 A Contact data pop-up window will appear. Enter the contact's email address. An email address is the only field required for a contact, but you can also:
Add the contact's phone number. Make sure to write phone numbers in full international format with country codes, e.g. +1234567890 or 1234567890.
Enter additional information, such as the contact's name.
Add one or more tags to better organize your contacts. If you need to add multiple tags, separate them with commas or by pressing Enter.
Check the boxes for the lists you want to add the contact to.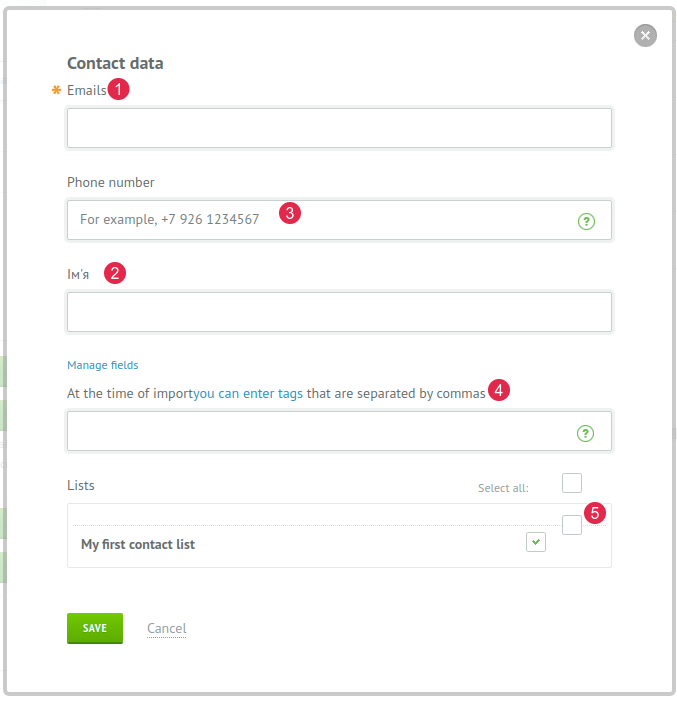 If you see a message that says "This contact already exists in the system. Proceed to edit this contact?", it means that the contact has already been added to this or another list. Click Proceed to edit the existing contact data card.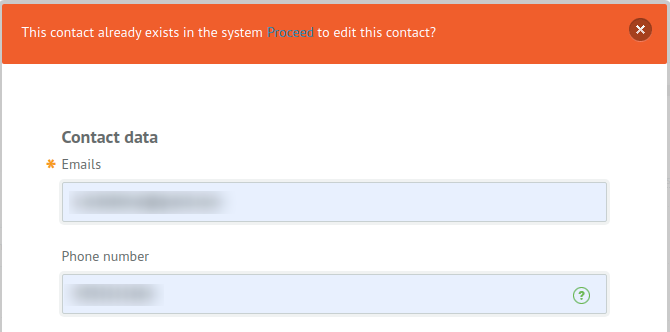 Scroll down the contact card to see the lists the contact belongs to. Check the boxes next to the lists you want to add the contact to, and click Save.

Useful links:
Create a Contact List
Delete a Contact List
Copy or Move Contacts Between Lists
See Contact Information & Campaign History
Rename a Contact List
How to Update Your Contact List
How to Segment Your Contacts