Every contact has its own contact data card — a pop-up window with all data fields, tags, and lists the contact belongs to.
To see the contact's data, navigate to Contacts — Your lists in your personal account.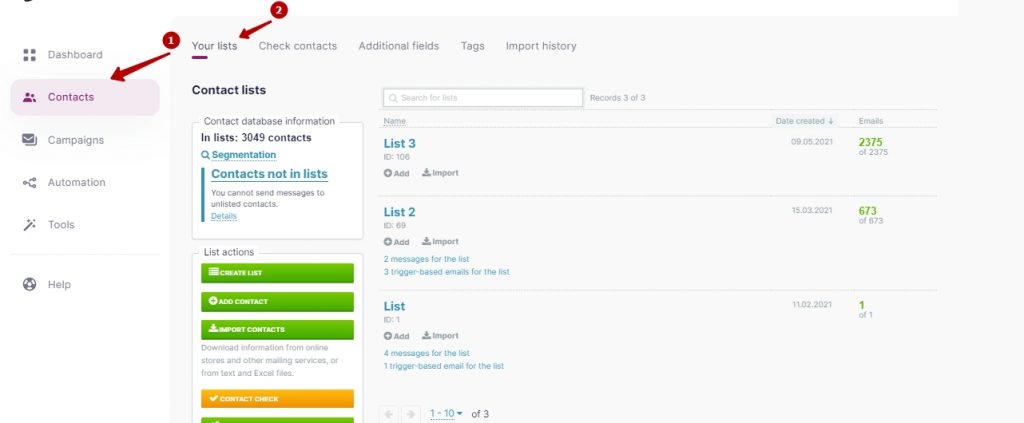 Choose the contact list you want to work with, and click the contact you want to see details for.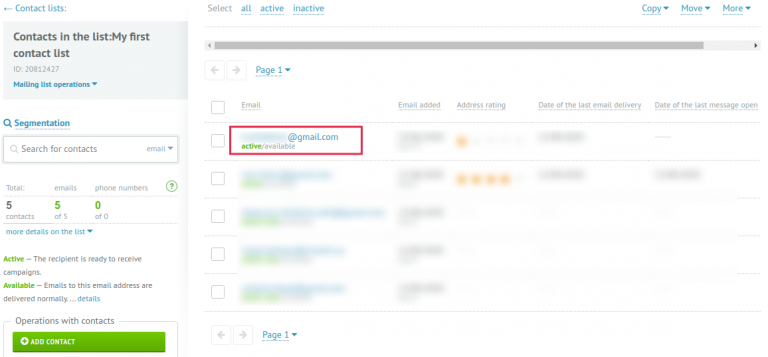 In the contact card, you can do the following:
Edit contact fields.
Add or delete tags. If you need to add multiple tags, separate them with commas or by pressing Enter.
Add or remove contacts from lists. To do this, check or uncheck the boxes next to the lists you wish to add or remove the contact from.
In addition, you can see:
the contact's status;
the date when the contact was added to the account;
the contact's rating;
the date of the last email delivery;
the date of the last email open;
the date of the last click on a link in an email.
Here's where you can also navigate to the contact's campaign history.
Here's where you can view the send history for your campaigns, including:
Email campaign history— to access detailed reports on your campaigns, navigate to Campaigns — Campaigns in the main menu.
Single email campaign history — this includes system emails, test emails, confirmation emails, emails sent via sendEmail; and emails sent via campaign automations.
Text messages history — this section displays only when the contact has a phone number.
Useful links:
Create a Contact List
Delete a Contact List
Copy or Move Contacts Between Lists
See Contact Information & Campaign History
Rename a Contact List
How to Update Your Contact List
How to Segment Your Contacts