Disabling contacts will help if you need to temporarily exclude contacts from receiving your marketing campaigns.
Please note: if a contact belongs to multiple lists, it will be disabled in all of them. The contact will not receive bulk or automated emails.
To enable or disable a contact, navigate to Contacts — Your lists in your personal account.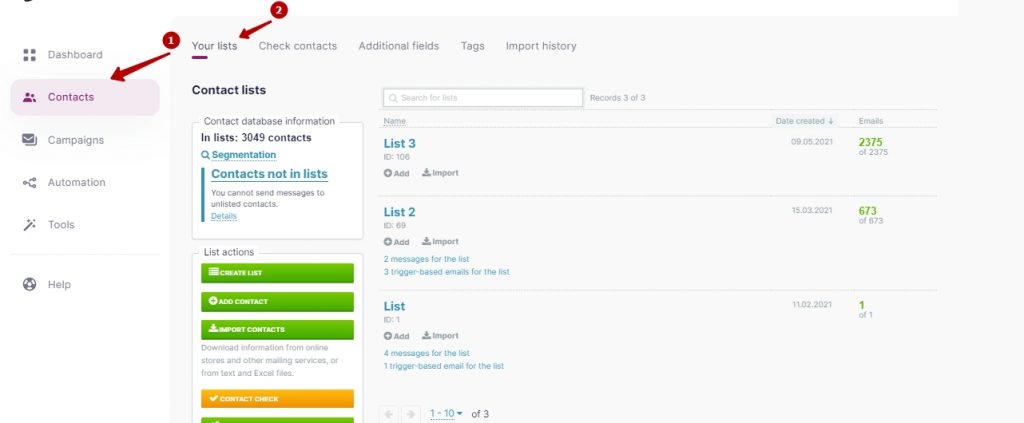 Choose the contact list you want to work with. Select the contacts you want to enable or disable. At the top right, click More and select one of the following:
Disable — if you want to disable the selected contacts.
Enable —  if you want to enable the contacts.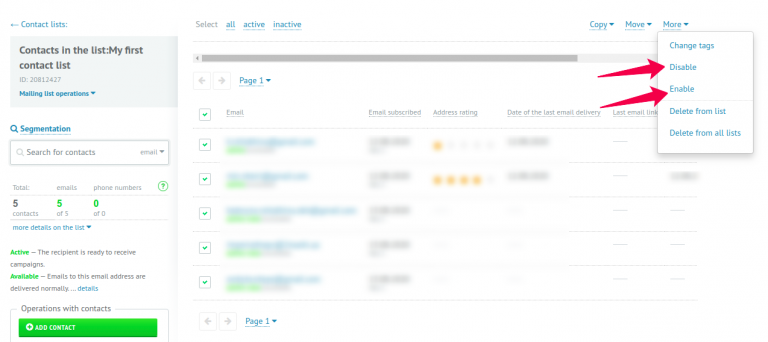 Useful links:
Create a Contact List
Delete a Contact List
Copy or Move Contacts Between Lists
See Contact Information & Campaign History
Rename a Contact List
How to Update Your Contact List
How to Segment Your Contacts