In your personal account, navigate to Contacts — Your lists.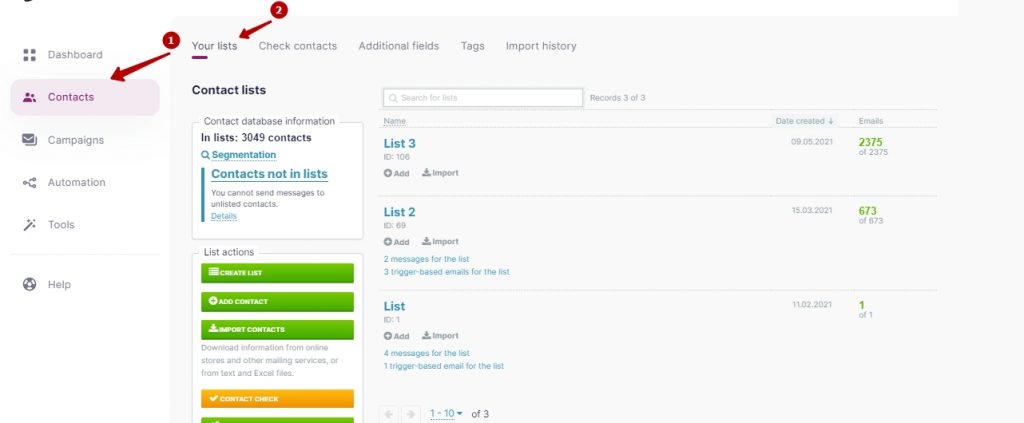 Choose the contact list you want to work with. Depending on what you want to do, choose one of the following options:
All — if you need to select all contacts in the list.
Active — if you need to select contacts that can receive your campaigns. This includes contacts with statuses of active/available and active-new/available.
Inactive — if you need to select contacts that cannot be sent emails to. These are contacts with any status other than active/available or active-new/available.
Alternatively, check the boxes next to individual contacts.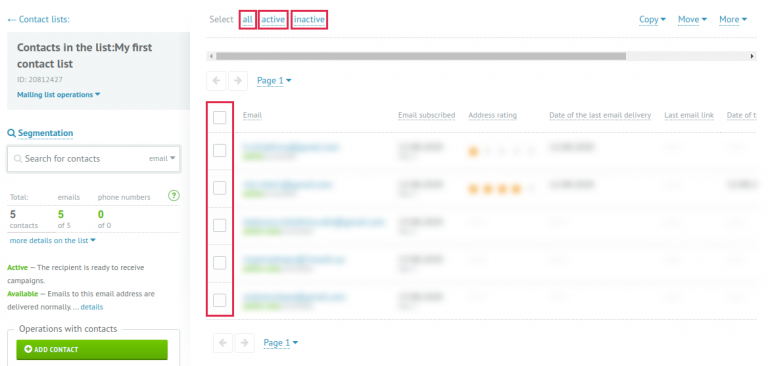 Click Yes to confirm the selection.

Once the contacts are selected, you can proceed with further actions you choose.
Useful links:
Create a Contact List
Delete a Contact List
Copy or Move Contacts Between Lists
See Contact Information & Campaign History
Rename a Contact List
How to Update Your Contact List
How to Segment Your Contacts