In your personal account, navigate to Contacts — Your lists.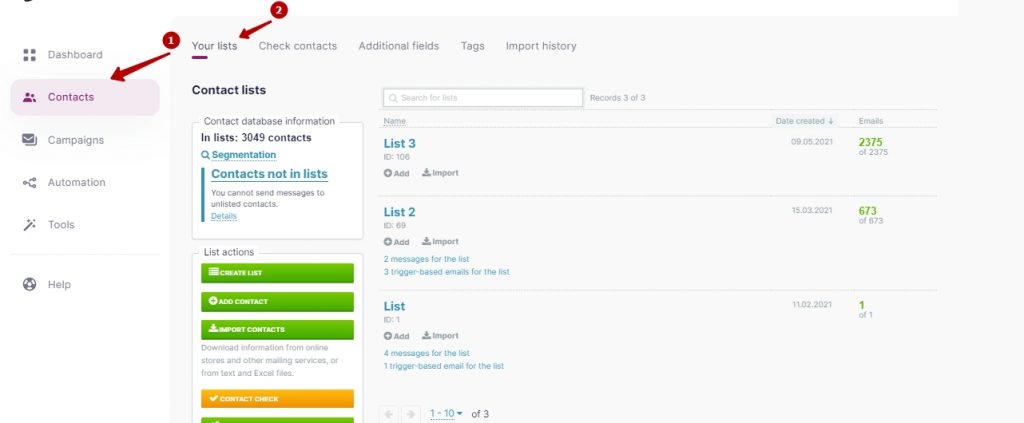 Choose the contact list you want to work with. In the left pane, click the Export to Excel button.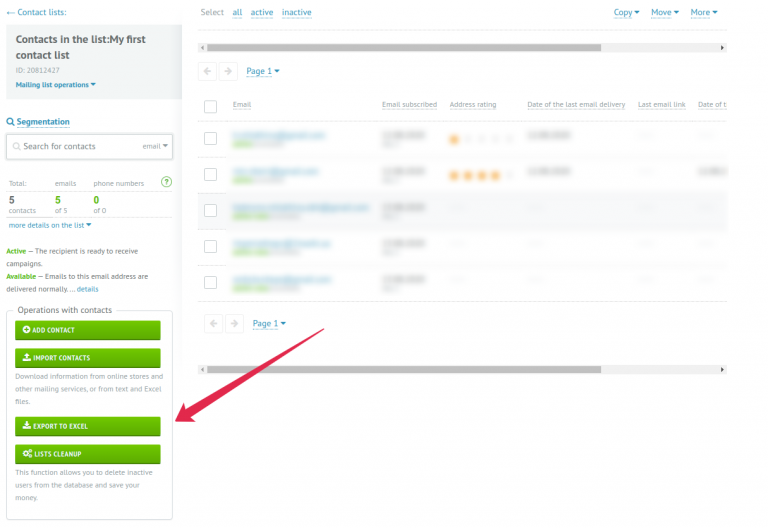 Check the boxes next to the fields you want to export, choose a field delimiter and a text qualifier, and click Save File.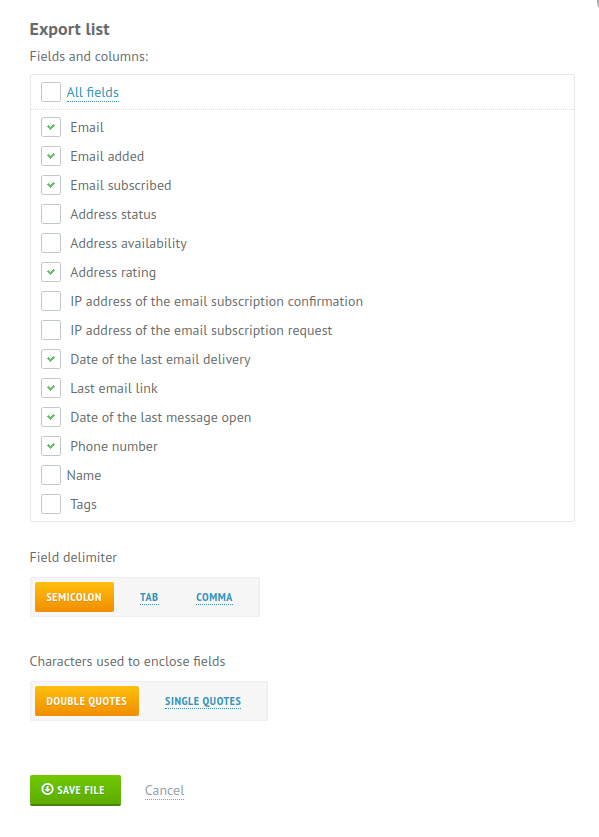 Wait until the Download button appears in the pop-up window, and click on the button.

The contacts will be exported to a CSV file.
Useful links:
Create a Contact List
Delete a Contact List
Copy or Move Contacts Between Lists
See Contact Information & Campaign History
Rename a Contact List
How to Update Your Contact List
How to Segment Your Contacts