Segmentation allows you to select contacts that fit a certain criterion or multiple criteria.
To segment contacts, navigate to Contacts — Contact lists in your personal account.

Choose the contact list you want to work with. In the left pane, click Segmentation.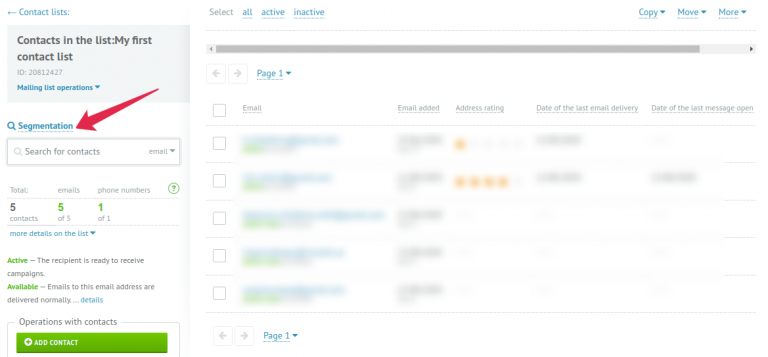 You can choose a single condition or combine multiple conditions, and also create compound conditions with multiple parameters for segmentation. For example, if you want to find contacts who have opened your emails within the past two months, use the condition Date of the last message open – no more than _ days ago – 60. Next, click Select.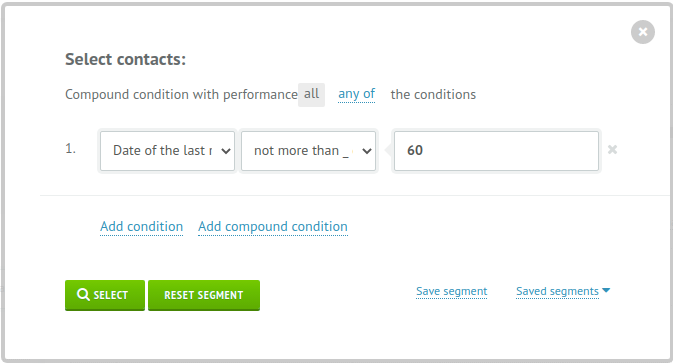 You can save the segment to edit it later or use it in your future marketing campaigns. To do this, click Save segment, enter the name of the segment, and click the Save button.

To see the existing segments, click Saved segments.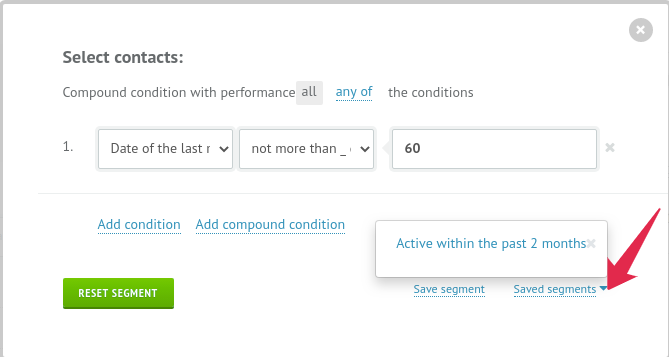 Read more about segmentation in UniSender.
Оцените, на сколько вам показалась полезной статья «Segment Сontacts»
(0)