In UniSender, the contact database should be organized into lists. To create a campaign, you need to choose a list to send your campaign to. You can create campaign automations targeting specific lists, and you can also customize subscription forms to automatically add subscribers to one or multiple lists.
To create a list, in your personal account navigate to Contacts — Your lists.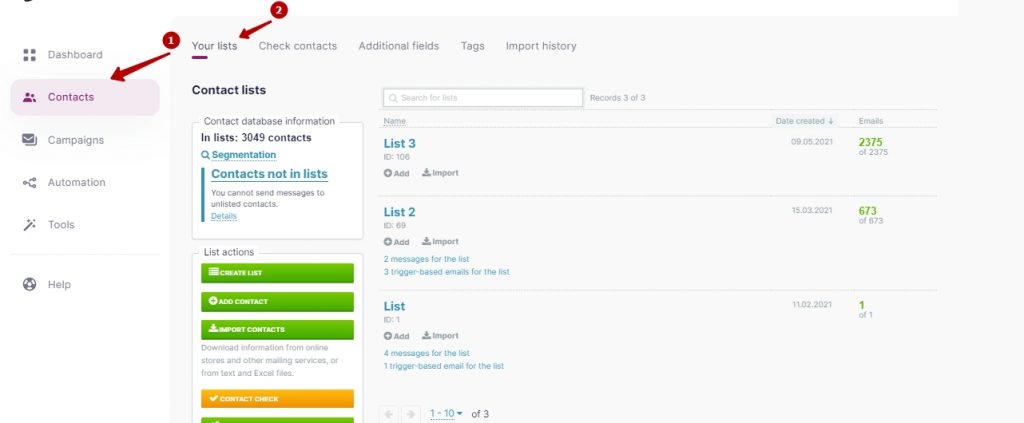 In the left pane, click the Create List button.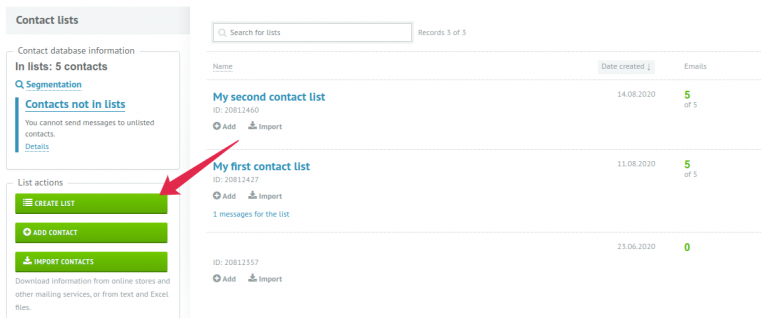 Enter a name for the list and click Save.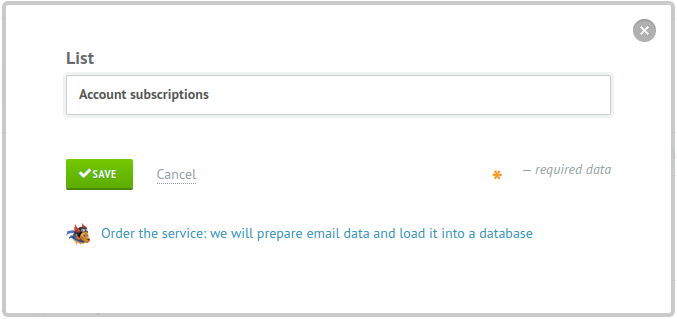 You can create a maximum of 1,000 lists per account.
Useful links:
Create a Contact List
Delete a Contact List
Copy or Move Contacts Between Lists
See Contact Information & Campaign History
Add Contacts
How to Update Your Contact List
How to Segment Your Contacts