In your personal account, navigate to Contacts — Your lists.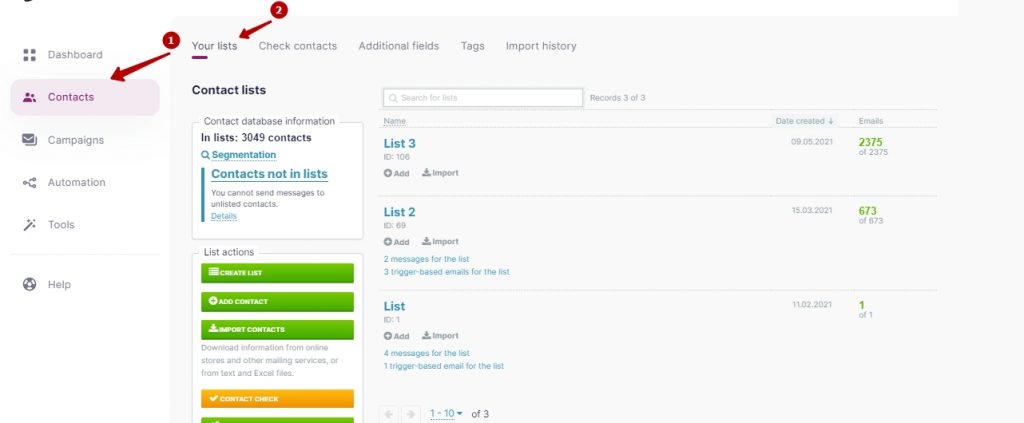 Select the contacts you want to delete. Click More, and choose one of the following:
Delete from list — if you want to remove contacts from that list only. If a contact belongs to other lists, it will remain in those lists.
Delete from all lists — if you want to permanently remove contacts from your account.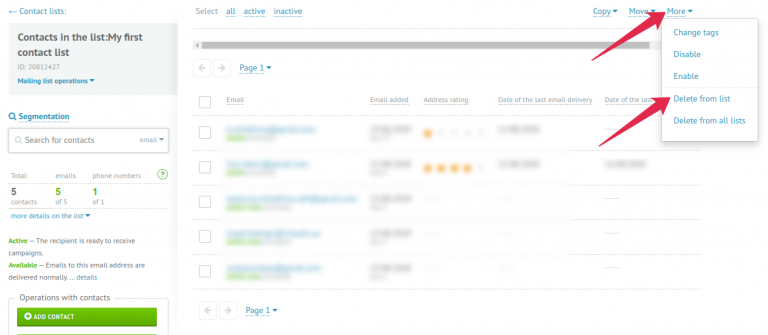 Useful links:
Create a Contact List
Delete a Contact List
Copy or Move Contacts Between Lists
See Contact Information & Campaign History
Add Contacts
How to Update Your Contact List
How to Segment Your Contacts