This comes in handy if you have created more than 1,000 contact lists in your account, or if you simply need to delete unnecessary lists to clean up the database.
Please note: when you delete a list, the contacts that belong to that list will remain in the system. Contacts that only belong to that list will be listed under Contacts not in lists. Contacts that are also subscribed to other lists will still remain in those lists.

To delete a contact list, navigate to Contacts — Your lists in your personal account.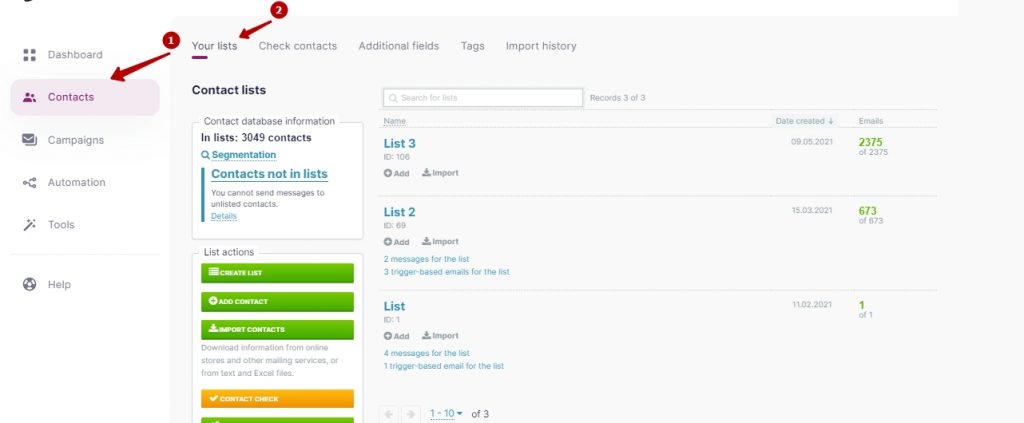 Choose the contact list you want to work with. In the left pane, choose Mailing list operations — Delete list.


Useful links:
Create a Contact List
Copy or Move Contacts Between Lists
See Contact Information & Campaign History
Rename a Contact List
Add Contacts
How to Update Your Contact List
How to Segment Your Contacts