In your personal account, navigate to Contacts — Your lists.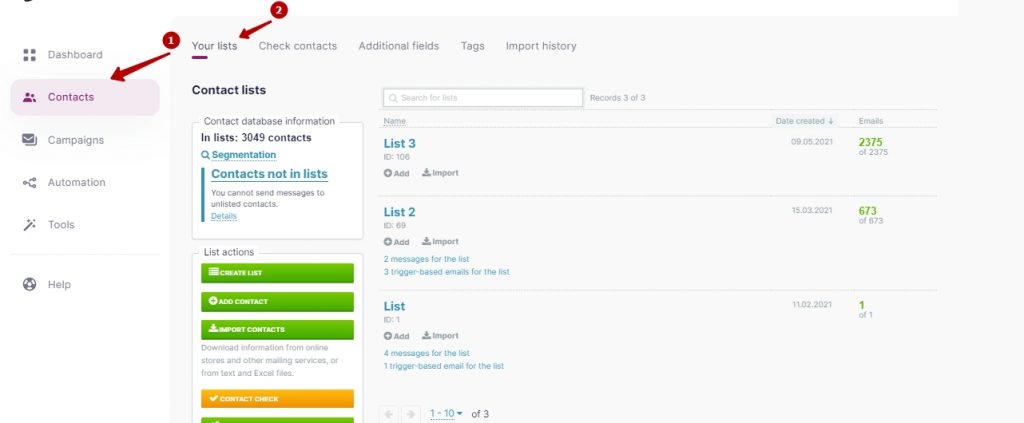 Choose the contact list you want to work with. In the left pane, choose Mailing list operations — Column settings.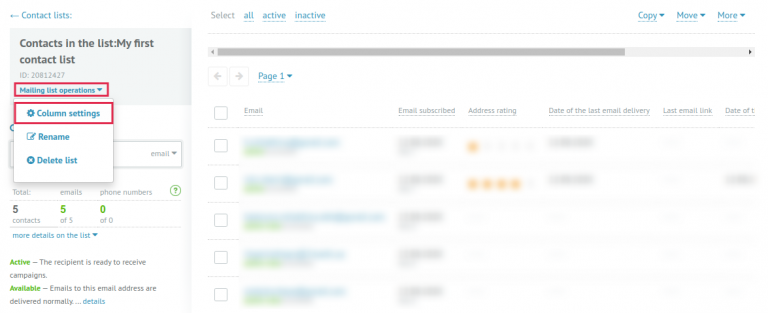 Click on the check boxes next to the columns you want to display in a table. You can customize columns for each of your contact lists.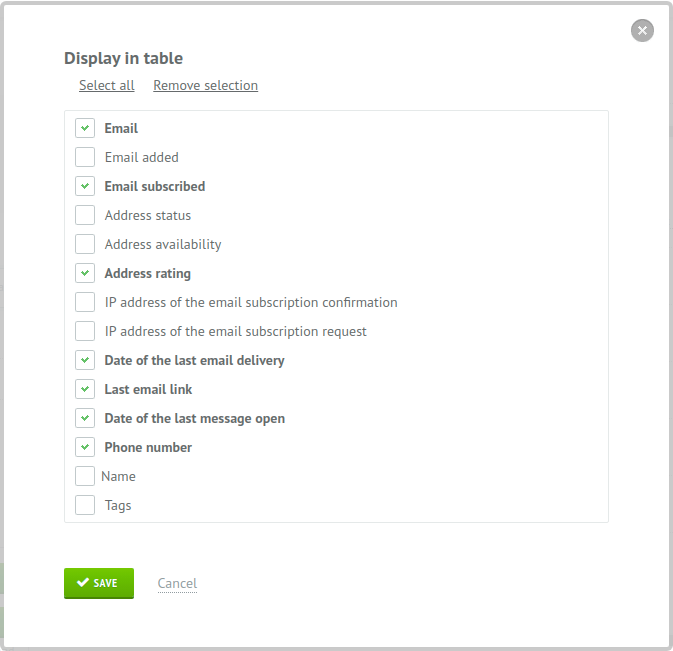 Below is an example of how a contact list would look if only the Email column is selected.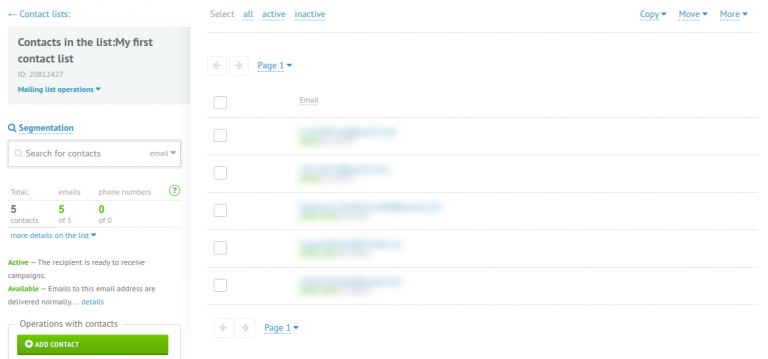 Useful links:
Create a Contact List
Delete a Contact List
Copy or Move Contacts Between Lists
See Contact Information & Campaign History
Add Contacts
How to Update Your Contact List
How to Segment Your Contacts