The UniSender Subscription Form is a contact collection tool that the user fills out on your site. In UniSender you can create two kinds of forms:
Pop-up form
Choose «Tools — Pop-up Forms» and click on create form.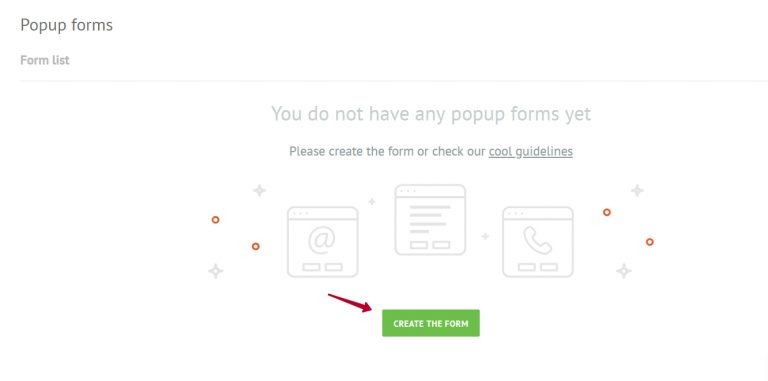 Choose a template you like and give it a name.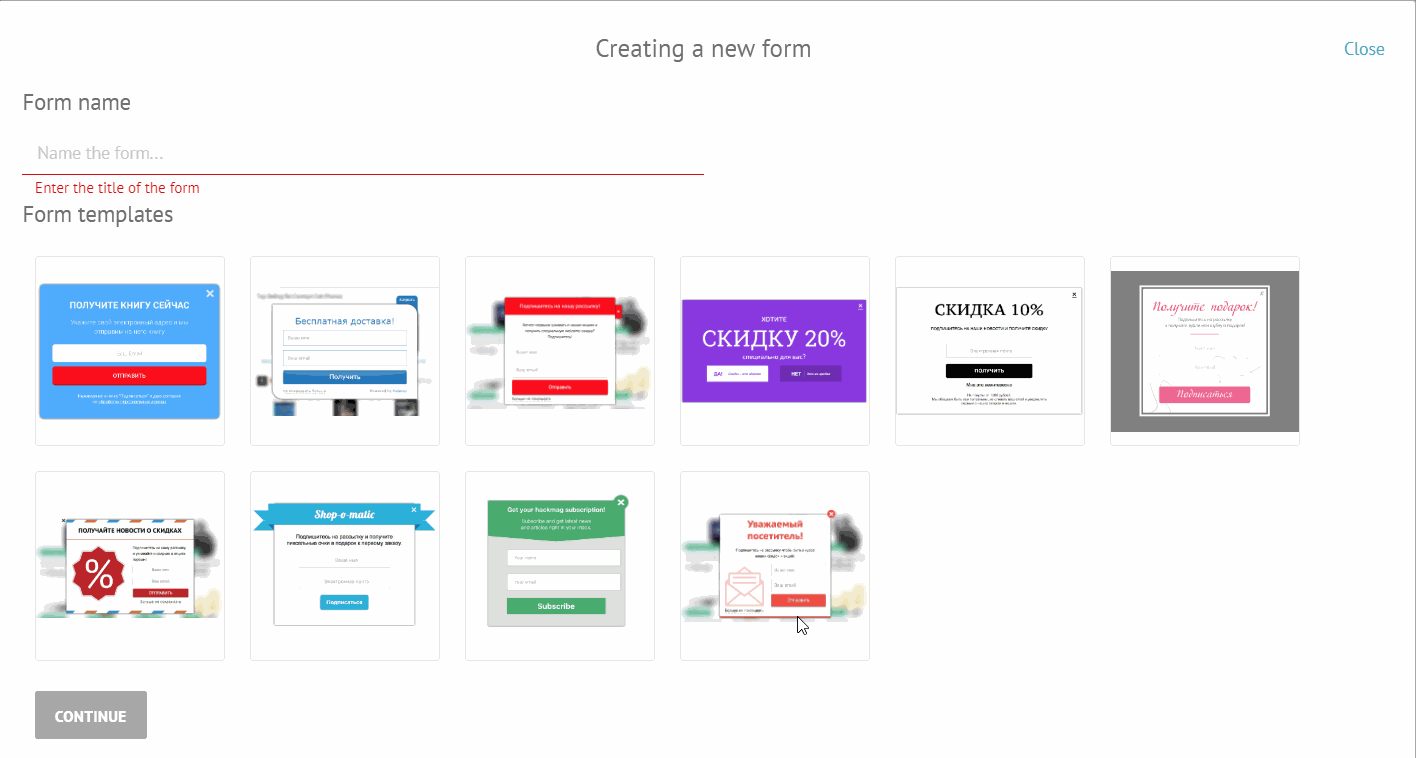 Customize the form.
Style
Customize the appearance of the form, change the text and customize animations.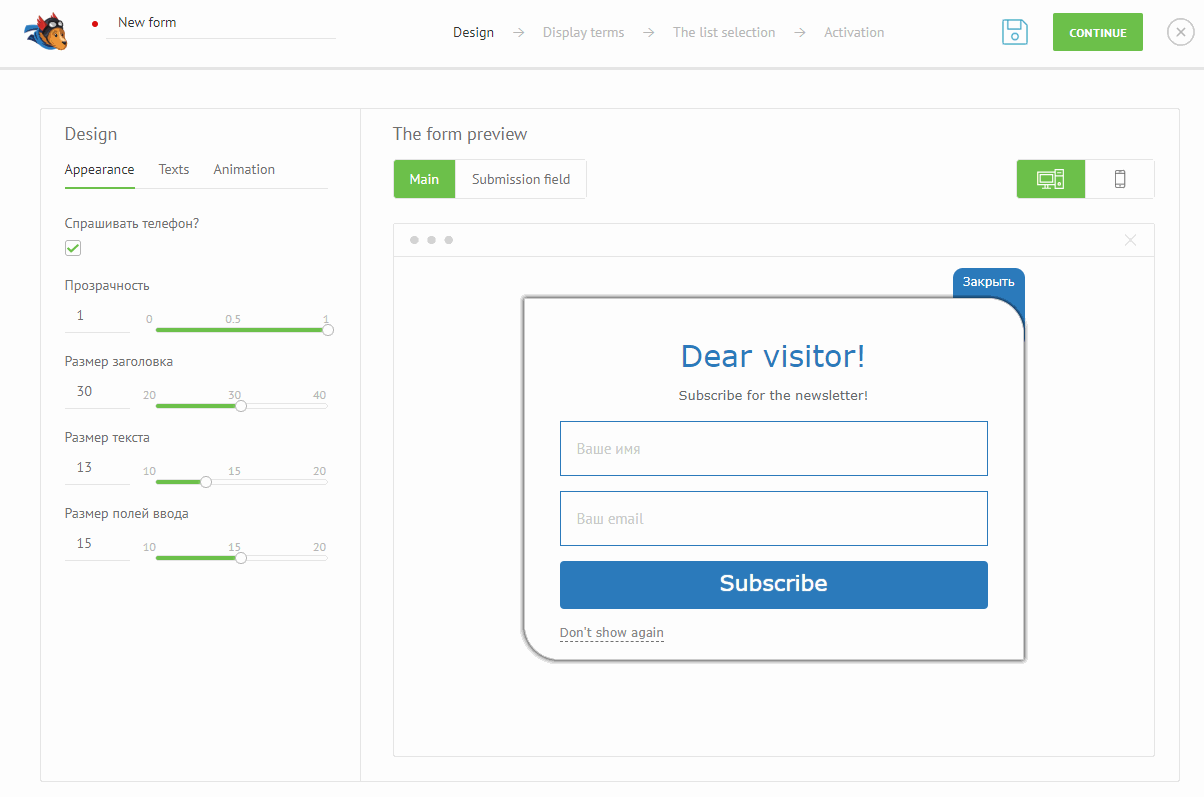 Hint! Write a personal data processing agreement. Specify <a href="document link">Agreement</a>, to provide a link.
Display conditions
Select when the form will appear on the site. The form will be displayed when any of the conditions are met: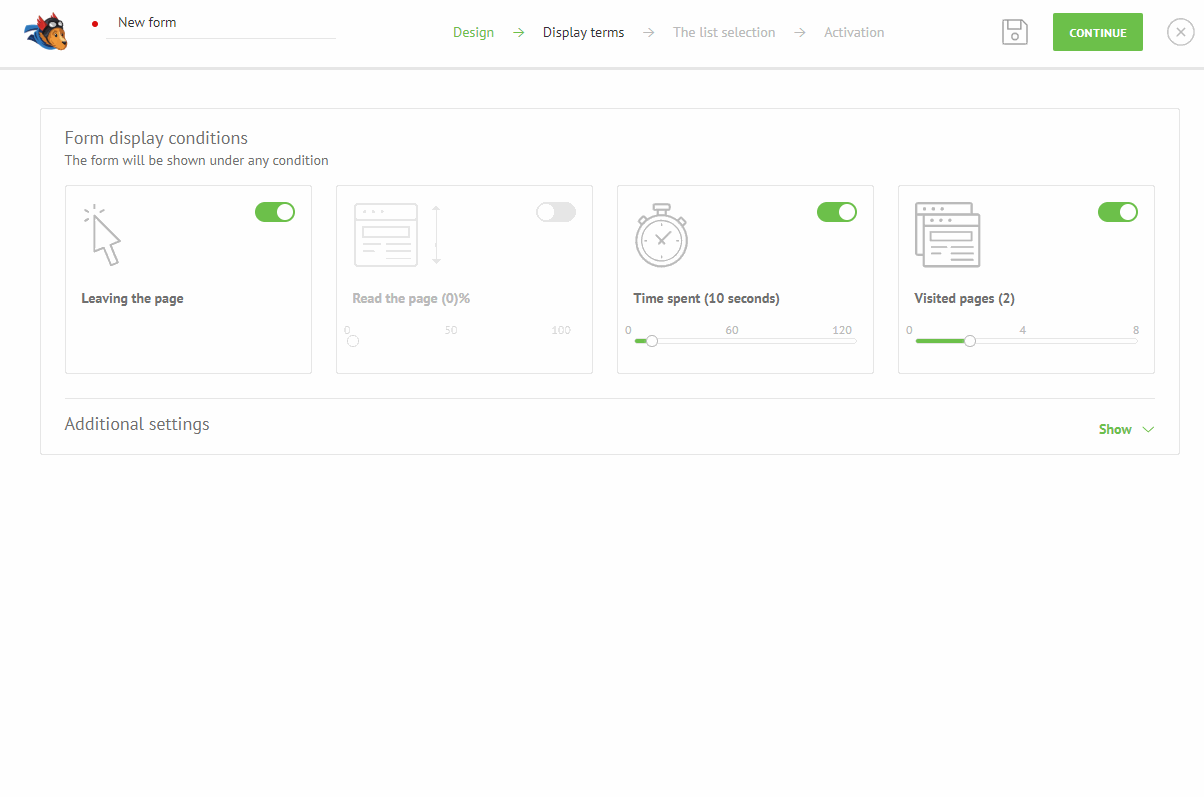 Specify an asterisk: https://example.com/*, so that the form will be displayed on all pages of the site, not just on the main page.
Choose a list
Select a list to which your contacts will be added.
If you chose «Subscription email», fill in «Sender address», «Sender name» and the «Subject» of your email.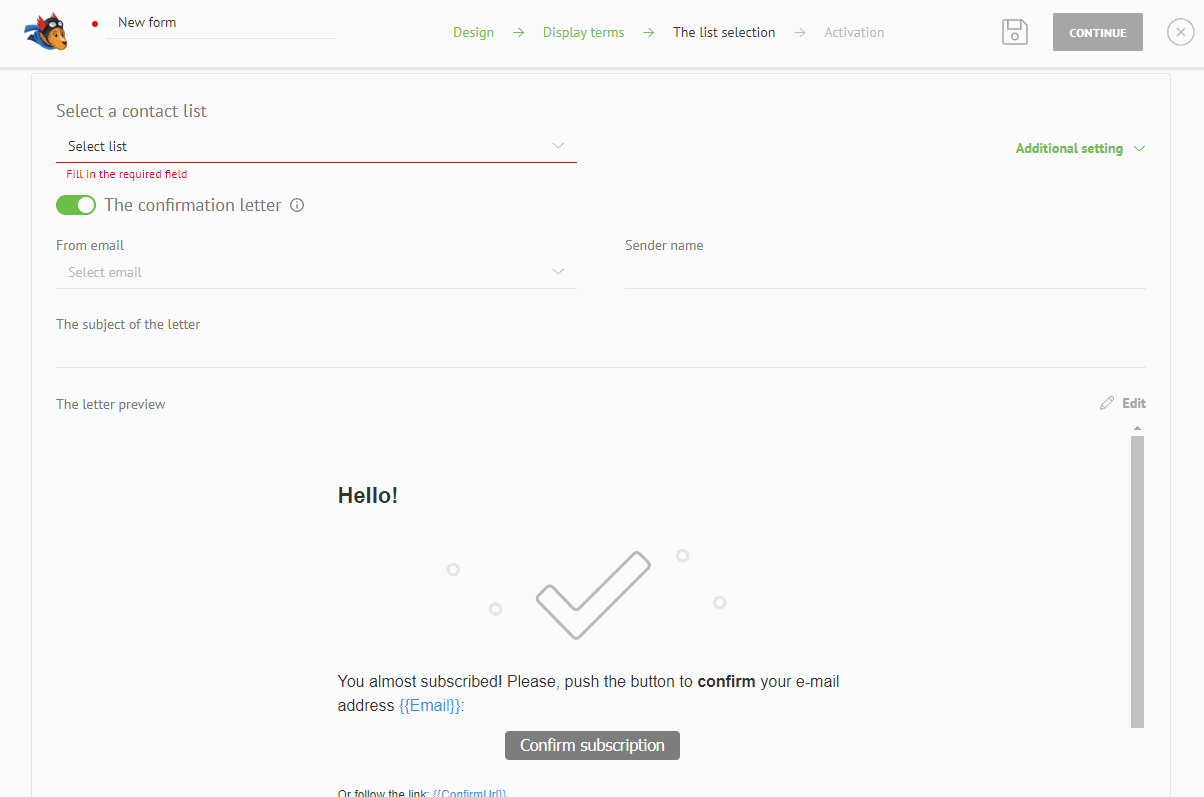 Be sure to fill in the fields for confirming the subscription, otherwise the form will not be activated.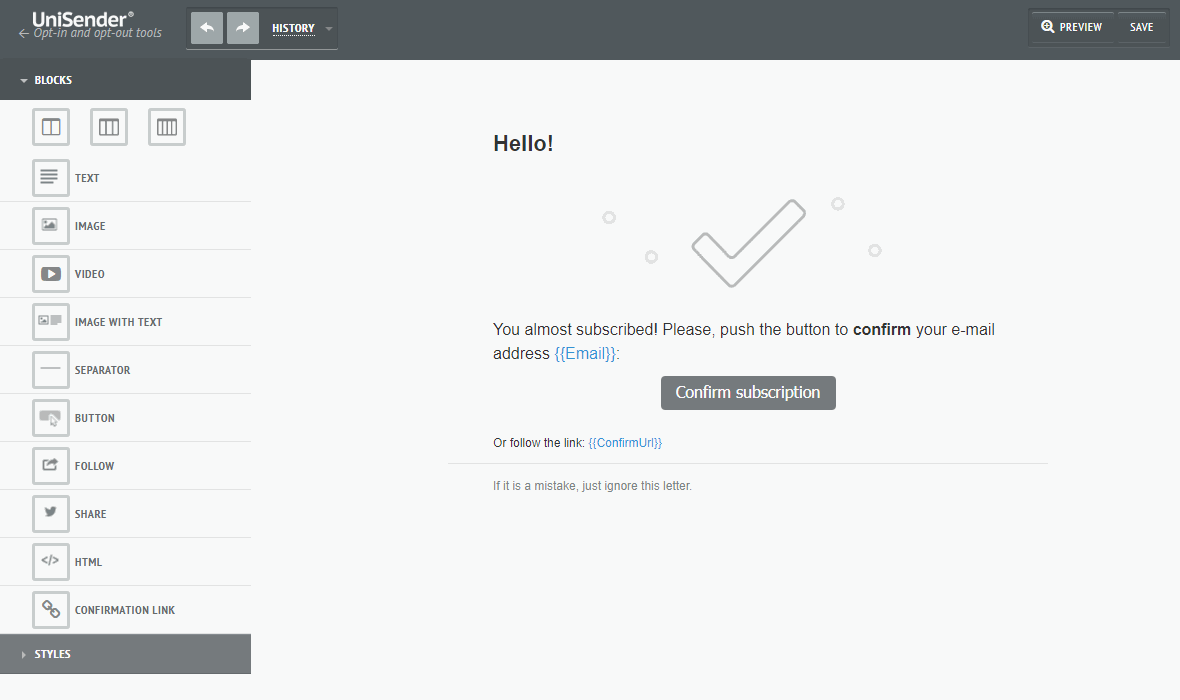 Activation
Copy the code and place it on the site.

In this step, you will see sites where the code is installed. There is only one code for all the forms you created. After placing the code, one of the active forms can be shown on the site. This depends on the actions performed by the visitor.

Activate the form and save the changes.
More on pop-up forms.
How to create a subscription form
Create a list in your account.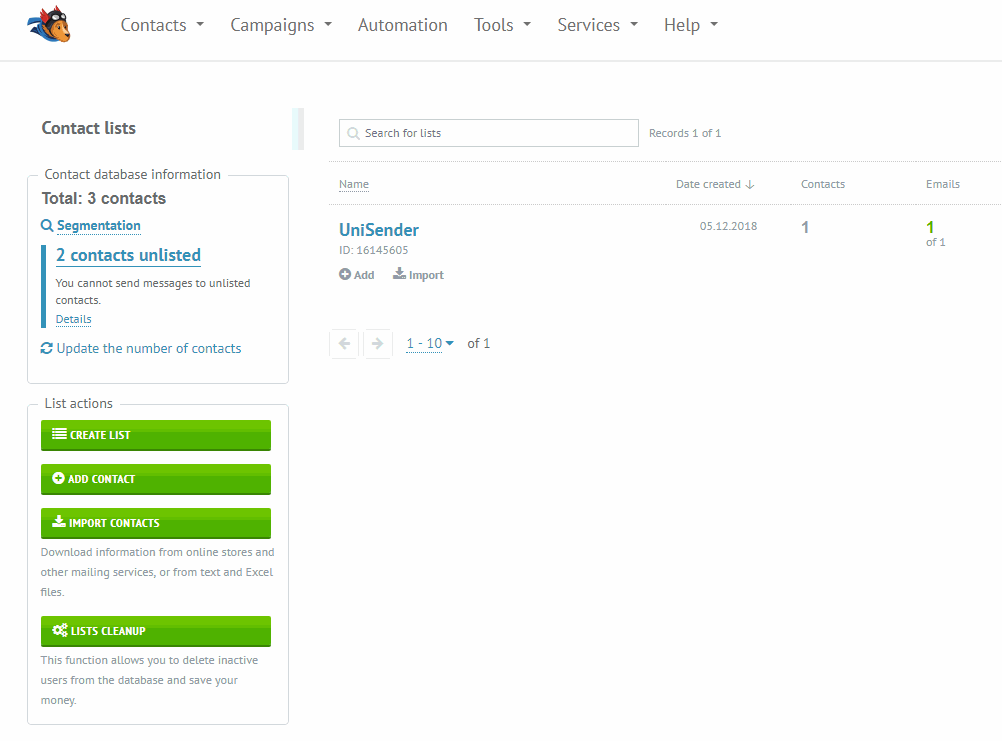 Select «Tools — Subscription Form» and click on «Create New Form».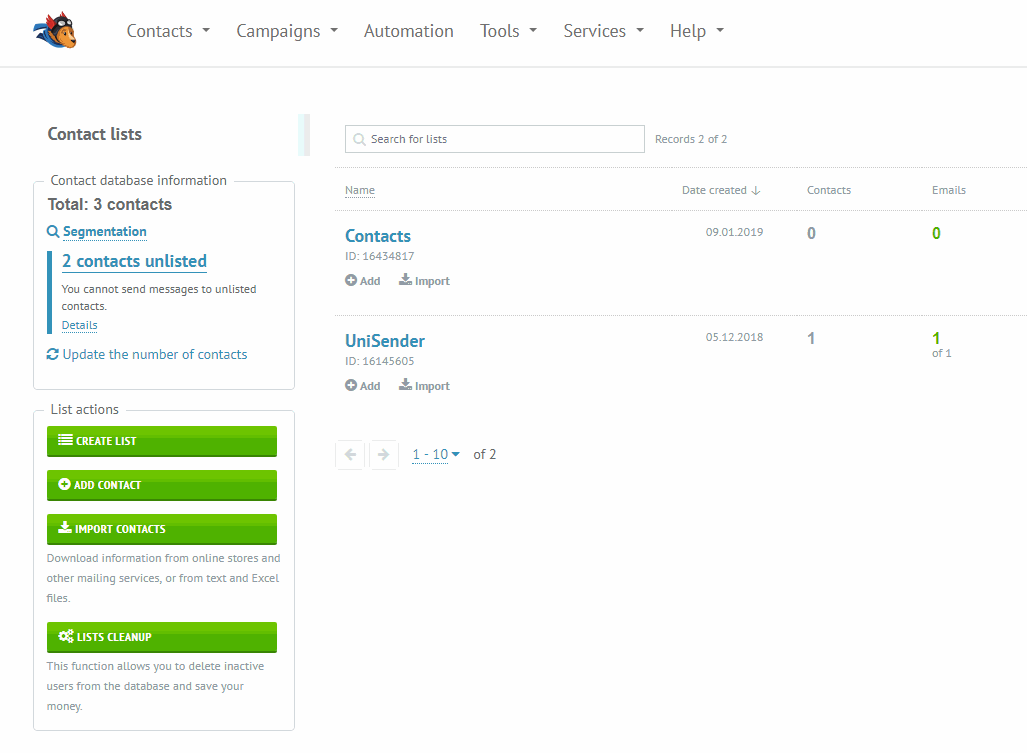 Specify the name of the form in the form editor.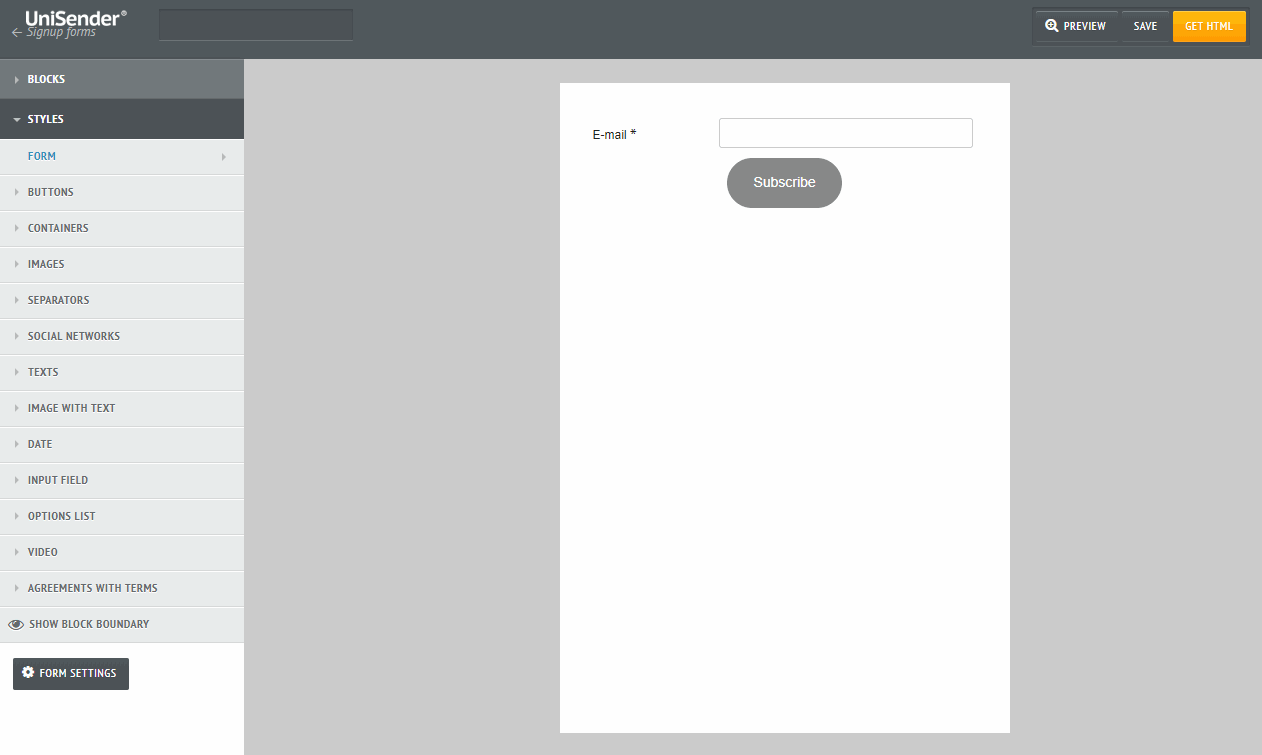 There are two categories in the editor:
In the «Style» category you can define the appearance of the form. You can change text font, width, color and location of the form.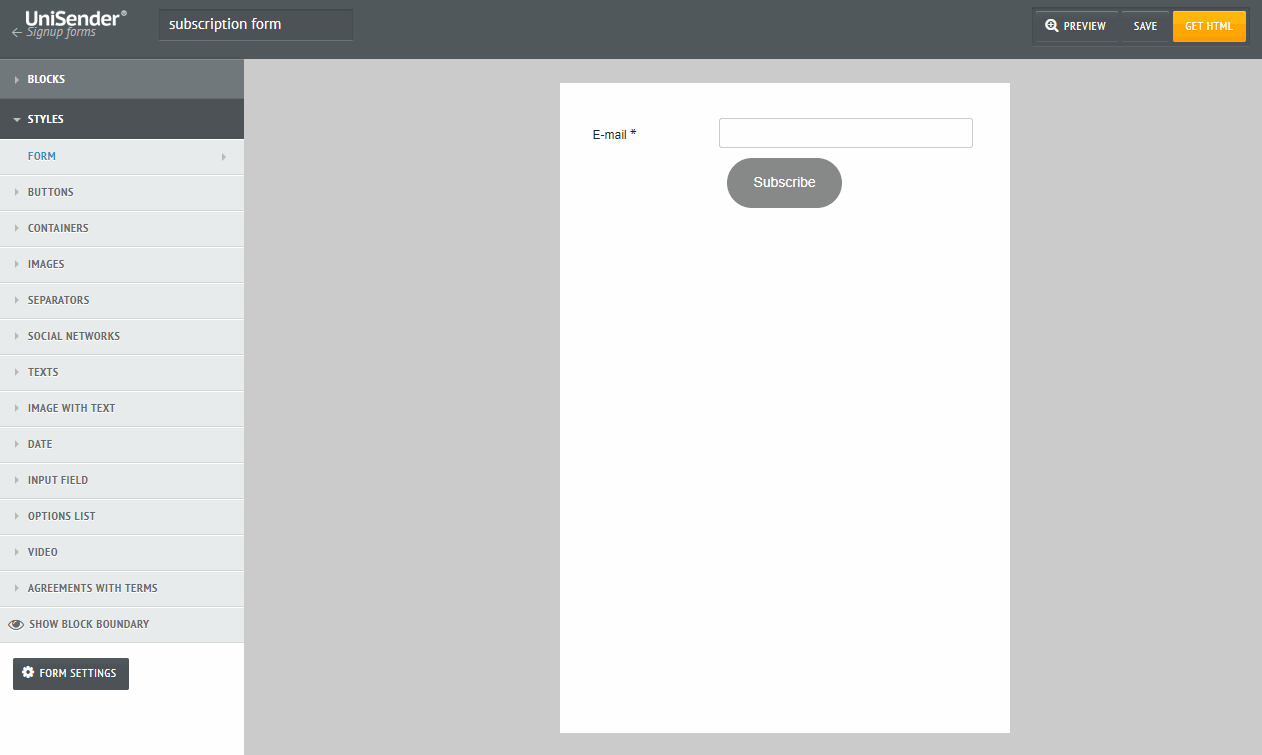 In the «Blocks» category, you can add blocks that you want to see on the form.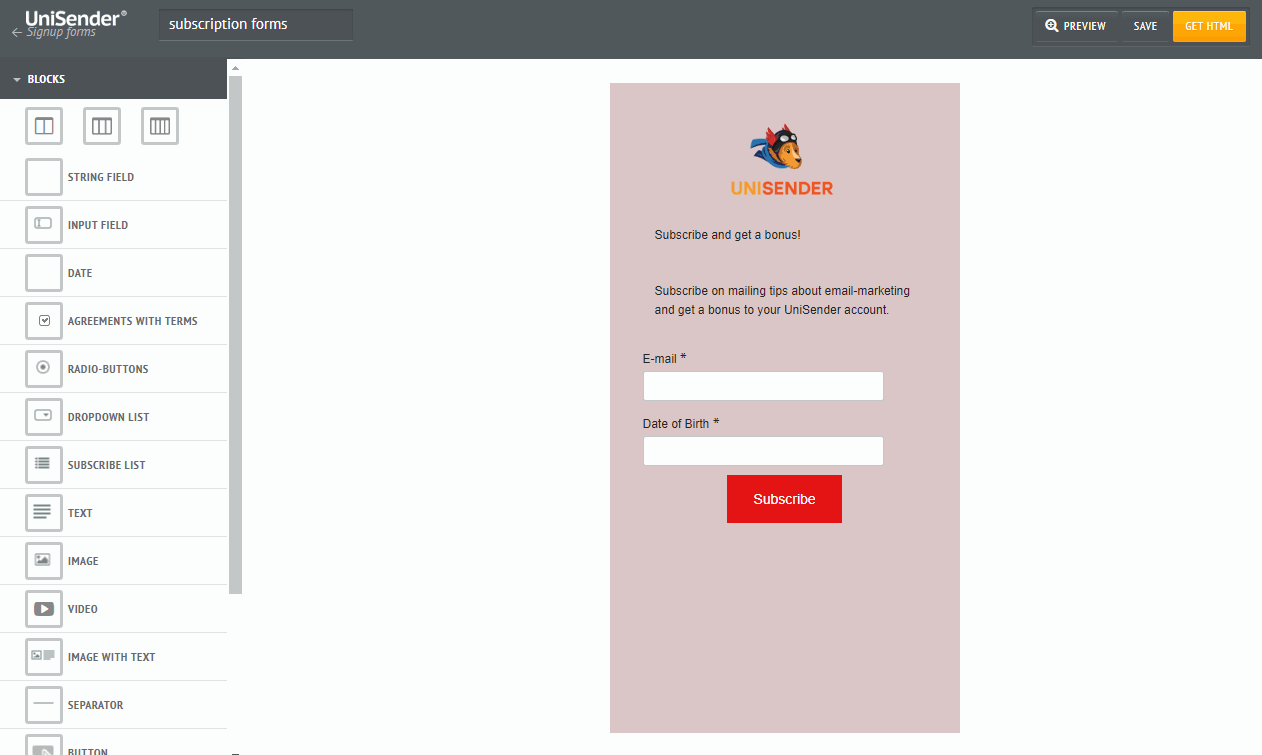 Link a form to the list.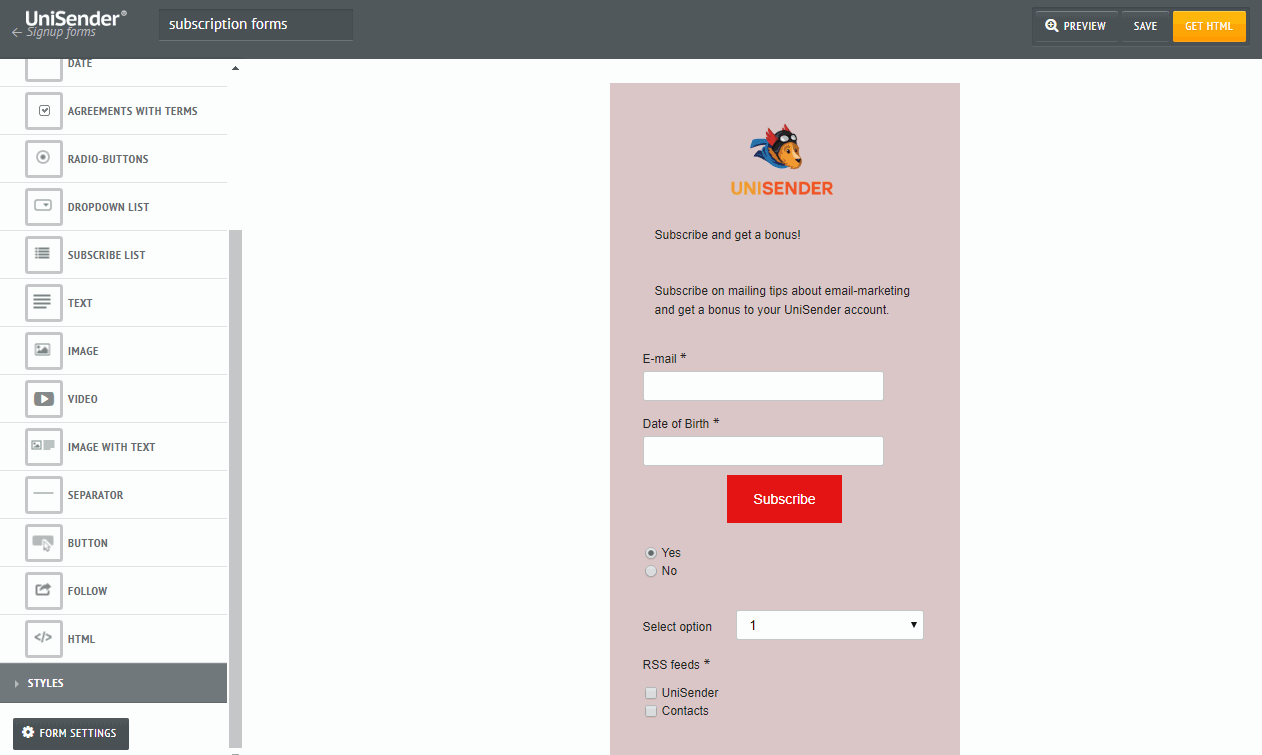 The form is now ready. Click «Save».
Read more about subscription forms.
Оцените, на сколько вам показалась полезной статья «5. How to create subscription forms»
(0)