You already know how to import contact lists and create emails. Now we need to make emails send automatically and at the right time.
1. Emails by events. What are they for?
In a nutshell – to work less and get more. You set newsletter once and start communicating with customers "automatically".
For example, you can thank a person for an order, ask how the purchase processed in the store or remind that customer can get discount card if he makes one purchase. Or make a cross-sell – offer something in addition to the sold product or service.
Such emails work excellent in e-commerce and travel industry.
2. How to set email by event?
For automatic email sending, press the button "Schedule a trigger-based email".
How to create an email in UniSender.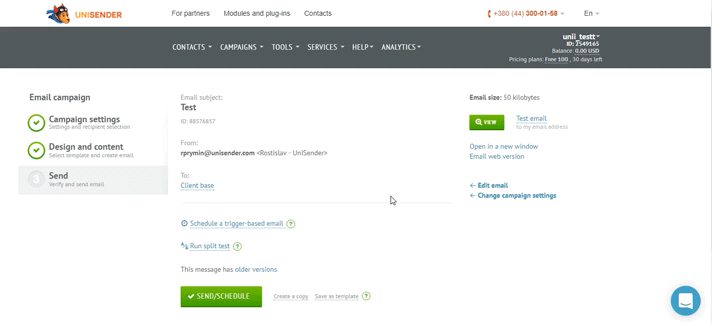 2.1. Sending conditions
Select the sending conditions in the window. It is important to specify 2 conditions:
Campaign sending conditions
Sending time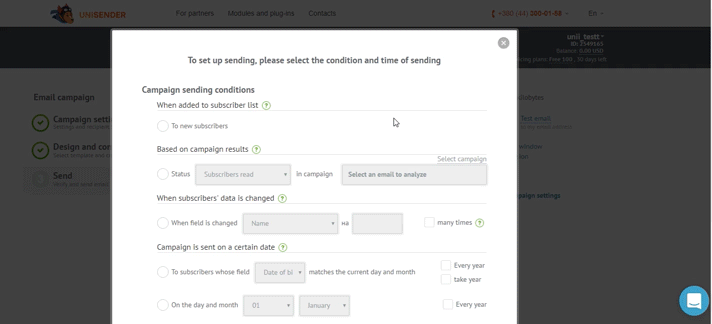 On this page we can also switch on statistic tracking. Just press; track statistic link and mark what you want to see in report: openings, clicks and integration with Google Analytics/Yandex.Metrica.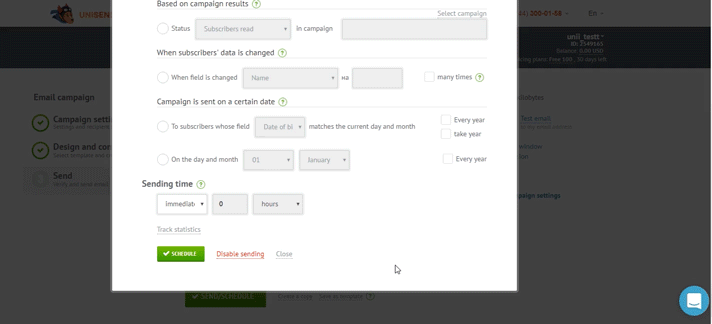 2.1.1 When added to subscriber list
Create an email and go to the section «Send». Click "Schedule a trigger-based email email" and set necessary conditions.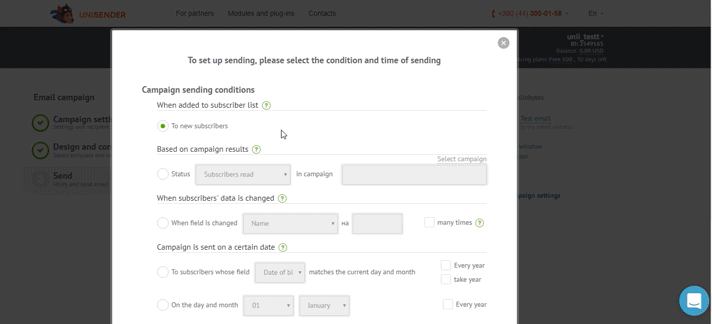 In case you need to turn off sending – click on the button "Disable sending".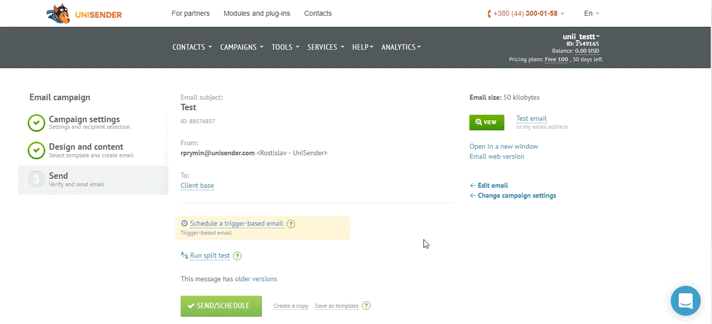 We can specify additional conditions in settings.
2.1.2 Based on campaign results
Select option "Status" and choose among:
subscribers read
subscribers read, but did not clicked
subscribers cliked the link
For example, select "Subscribers read":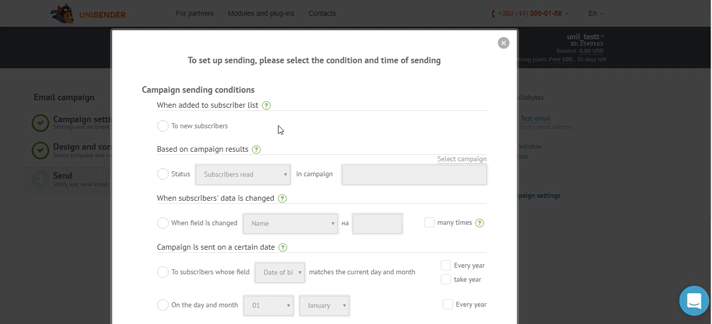 Add newsletter from those that are in the list. We can specify the link on which subscribers should click: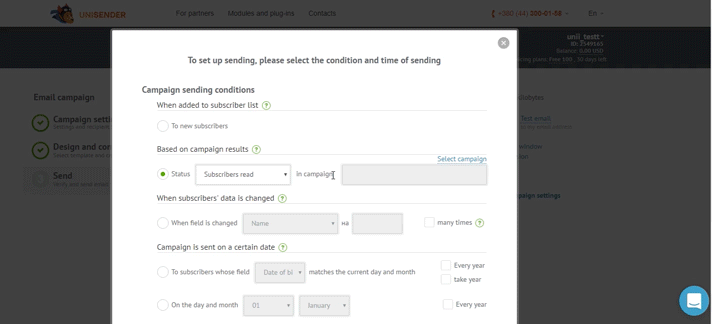 2.1.3 When subscribers' data is changed
Example. We want to send emails to everyone who moved to Moscow.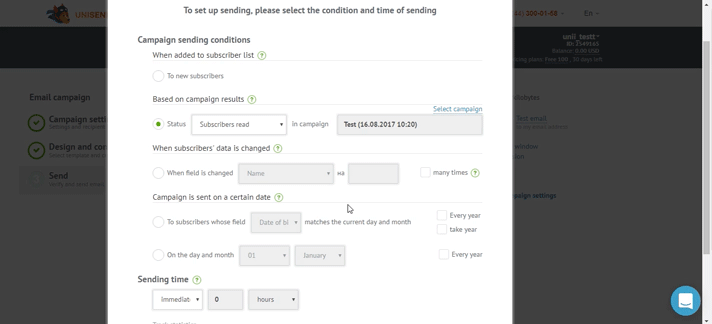 Emails can be sent many times by selecting checkbox.
2.1.4 Campaign is sent on a certain date
Sending not by a specific date, but by the one that is filled in for a person.
Example: we want to congratulate on one's birthday: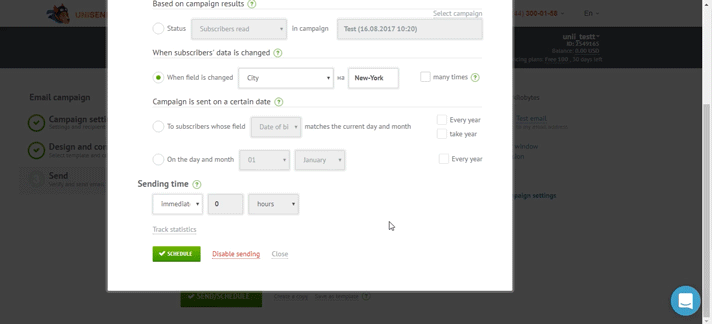 Each person will have a unique newsletter 10 days before his birthday.
Press the button "Schedule" – email by event is ready!
2.2 Sending time
Set the time for sending emails.
Example: 3 hours since a person has clicked on the link.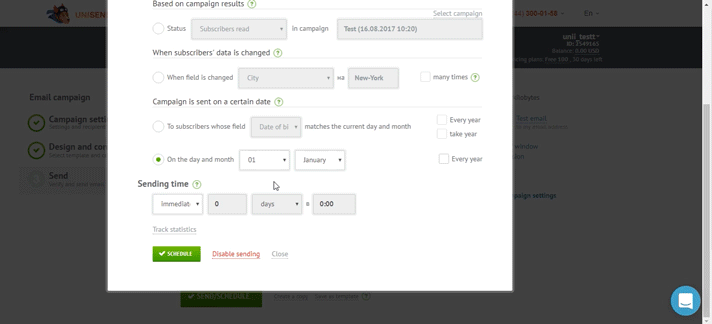 3. How to subscribe email addresses to a certain mailing list
This can be done through a subscription form or through an integration with your CRM or CMS.
Congratulations! Now you can set email by event.
Оцените, на сколько вам показалась полезной статья «4.How to set trigger-based email»
(0)