Step 1. Fill in fields on the registration page
Fill in your email (you will receive a letter to confirm your registration on this email);
Create a password for your personal account.
Also, registration through Facebook and Google is available.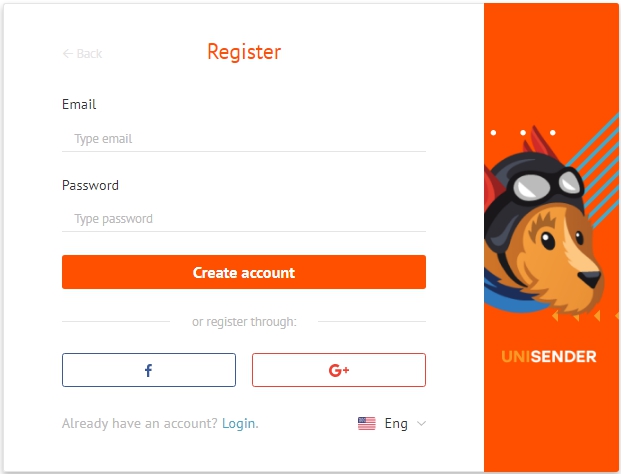 Step 2. Confirm the registration in the letter
The email that you left on the registration page will receive a confirmation letter. Click the «Check mailbox» button to continue the registration.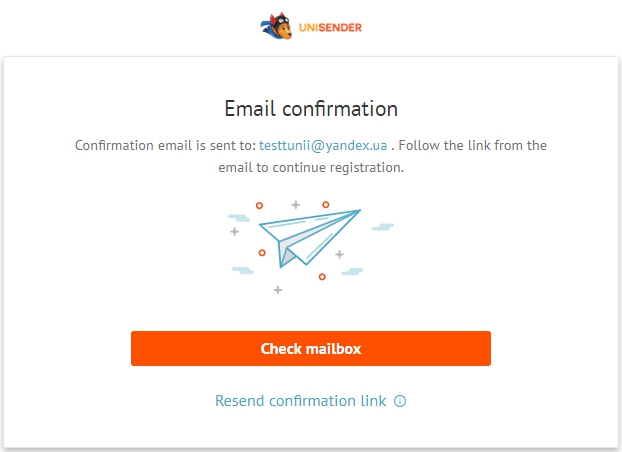 Important!

If  you didn't receive an email, click «Resend confirmation link». And check your mail again.

Did not receive any letter? Write to us in the chat (in the lower right corner).
To activate the account – click on the button «Activate account».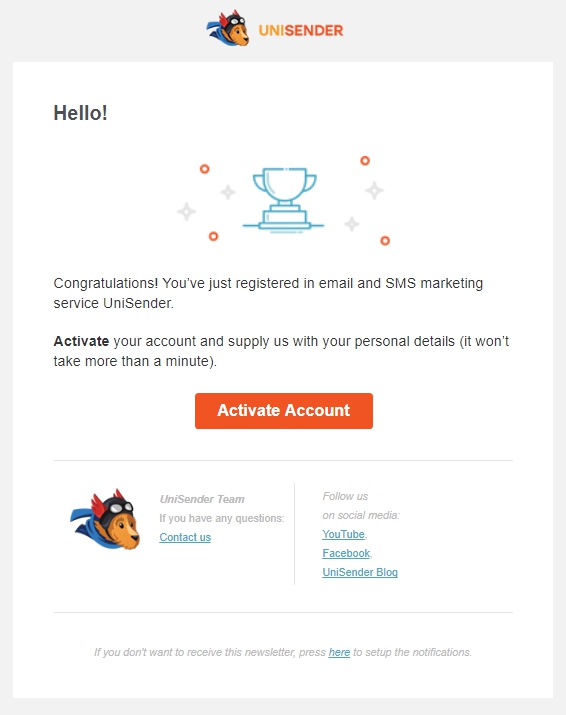 Step 3. Add information about yourself
After activation, you will open a form for additional data. Fill in the fields so that we can offer you better conditions for working with the service:
Write your name and phone number;
The login will be added automatically.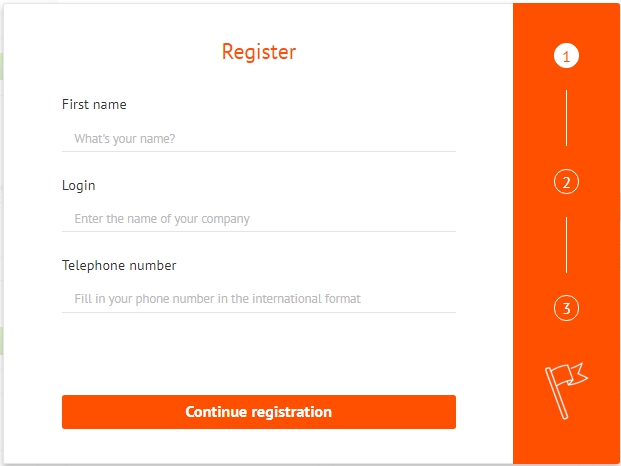 Provide a link to your site and the size of the contact base.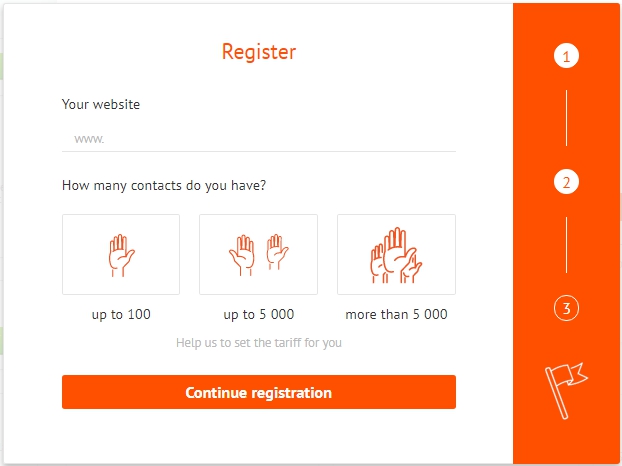 The fields «Your city» and «Your time zone» will be filled automatically. If you desire, you can change them yourself.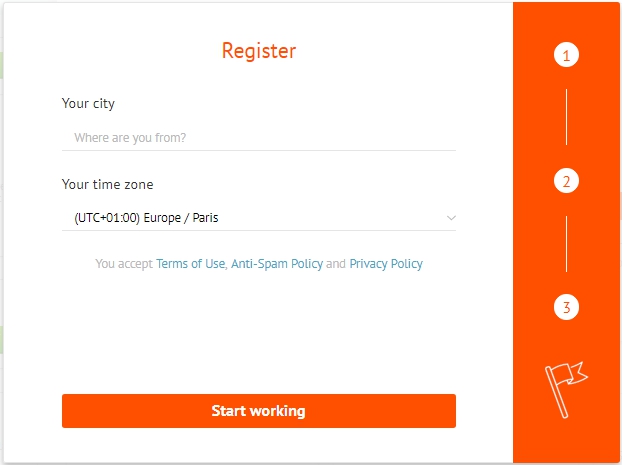 Registration is complete. Now you can download your contact base.
How to import your contact base
Оцените, на сколько вам показалась полезной статья «1. How to sign up»
(0)