From the main page of your personal account, click Create a campaign — Email in the top-pane menu.

On the template page, look for templates with a HTML </> label.
Select the template you want to work with, and click Choose.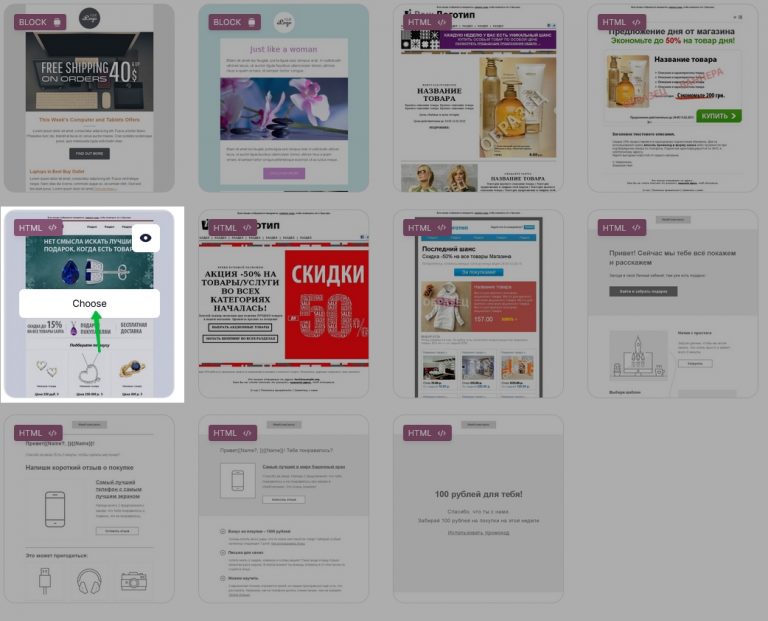 The selected template will be loaded into the UniSender HTML editor.
Replace images
Let's start by replacing the default logo with your own one.
First, choose the image you want to replace. Right-click the image and choose Image Properties.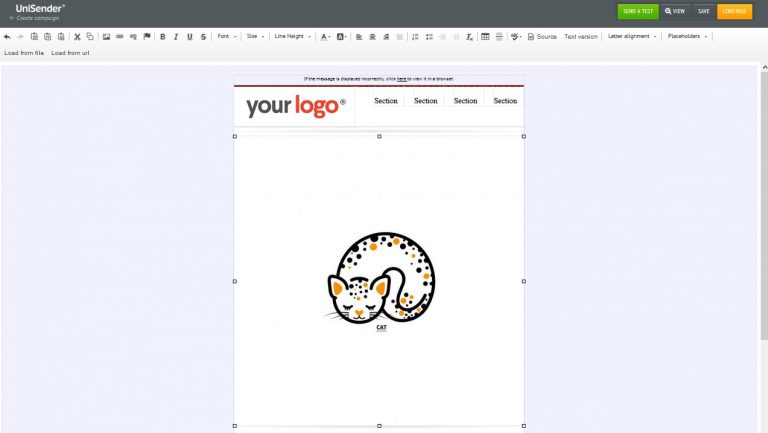 In the popup modal for Image Properties , click Browse Server to import your image.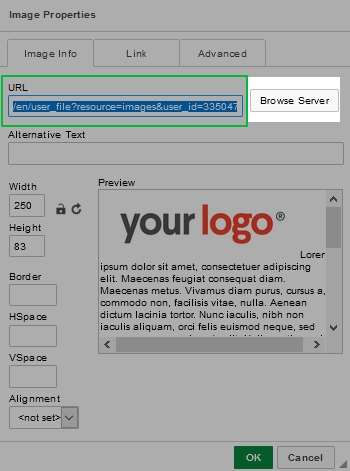 You will be redirected to the UniSender file manager. Click the floppy disc icon to upload your files.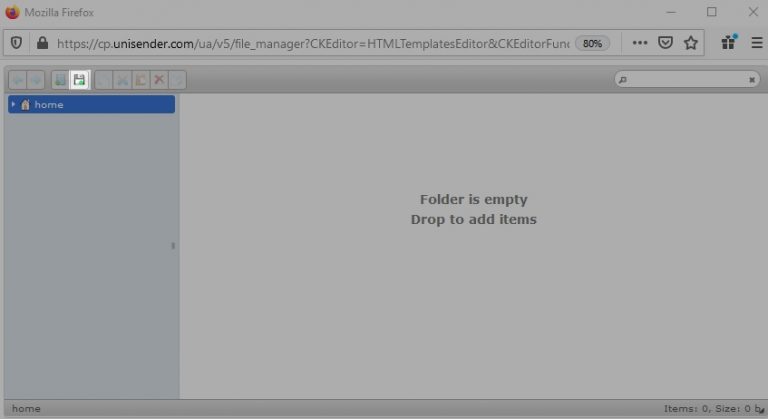 Click Select files and choose an image from your device.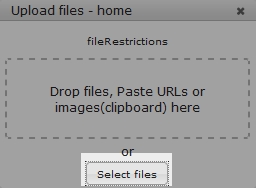 After the image is uploaded to the server, double-click the image to add it to your email.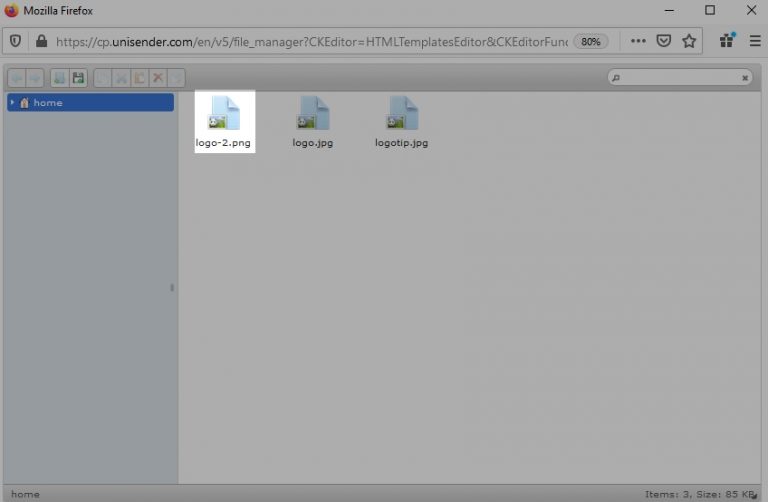 Next, edit the alt-text and click OK.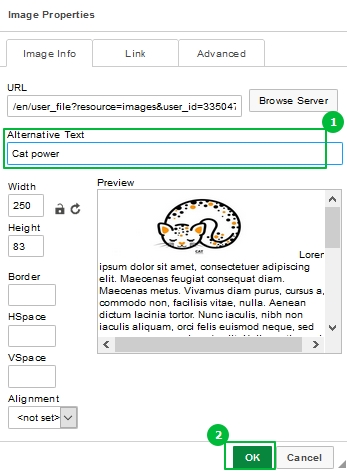 As a result, the image in the email should look somewhat like this.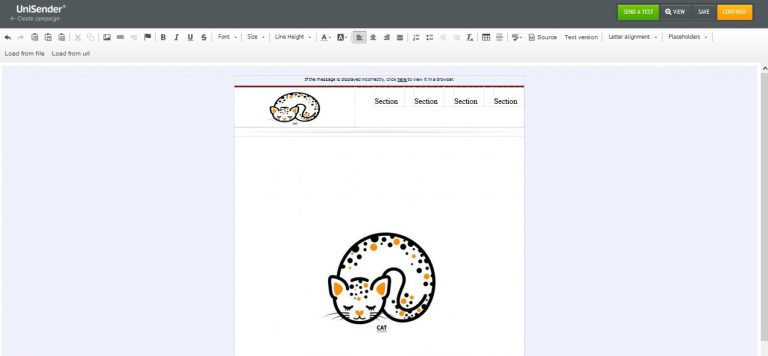 Add links
Next, let's go to the menu bar at the top part of the email.
Here, you need to add an URL for each menu item. Select the text you want to add the link to. Click on the Link icon in the top toolbar or press Ctrl + L.

In the Link popup modal, edit the parameters of the link you want to add.
Enter the Display Text and URL of the link.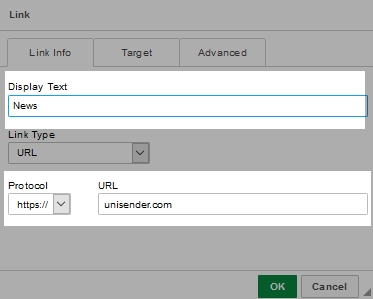 That's it, the link has been successfully added.

If you want to change link styles, such as link color, take the following steps:.
Double-click on the link you want to change. In the Link modal, go to the Advanced tab, find the Style field and add the necessary styles there. For example, you can add color: #000000; to set the link color to black.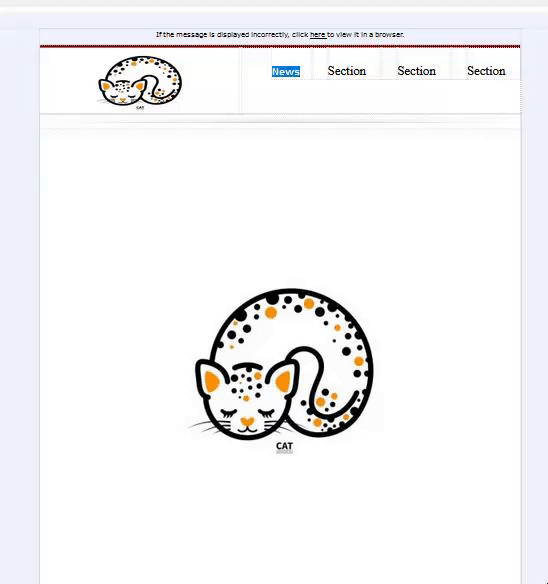 Follow the above steps to edit and format the rest of the links in the email.

Edit text
Select the text you want to edit.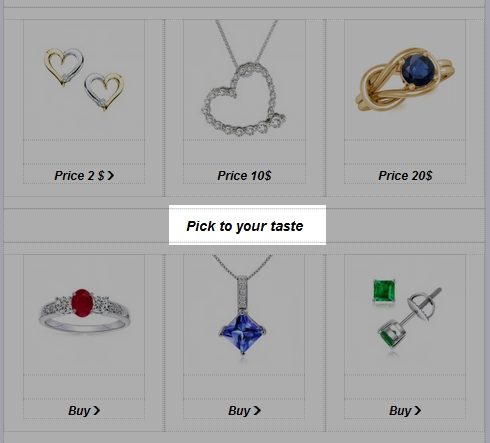 From the top toolbar, edit the text formatting. You can change text font, font size, text color, and other settings.

Let's change the font to Tahoma, size 20, dark blue.
The formatting has been modified. However, note that the text remains in italics, and it's set to italics in the default source code.

To remove the italics, switch to the template's source code. To do this, click the Source icon in the top toolbar.

Press Ctrl + F and enter the text you are searching for. In our case, that would be the display name of the link.

In our example, the text belongs to a table row with a font-style: italic; property.

Select and delete this piece of code.

Click Source again to switch back to the visual mode.
Here's how the updated text will look like:

Follow the above steps to replace the rest of the text and all other images in the email.
This is what  our redesigned template should look like:
Useful links:
Create an Email From HTML Template in UniSender
Insert Your HTML Code